COURSE DESCRIPTIONS
---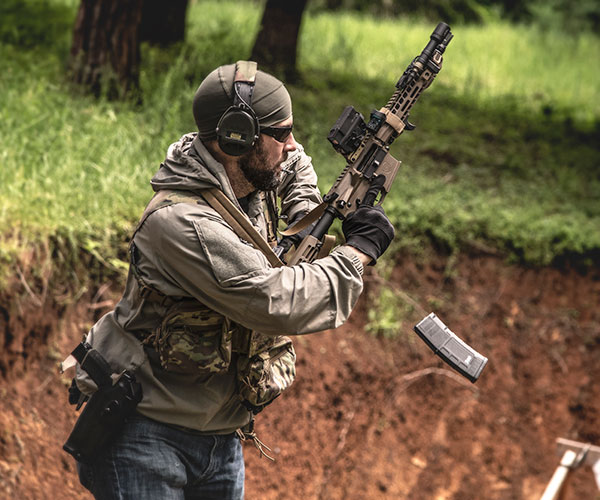 CARBINE TRAINING 1
2 DAY COURSE
OVERVIEW:
Bruiser Industries Basic Carbine/Pistol course is an introductory carbine/pistol training program designed to provide you with the fundamental skills of weapons manipulation and marksmanship the modern semi-automatic sporting rifle. This course will start to introduce the concepts of primary and second weapons and their application. The fundamentals of these platforms are the foundation that all advanced skills are based off. We focus on the ability to identify and put into practice these fundamentals to ensure you have a solid base to enhance you training moving forward.
PREREQUISITES:
Being an introductory carbine course, the only required skills are to possess safe weapon handling skills and a willingness to learn.
WHAT YOU'LL LEARN:
Carbine and pistol nomenclature, and cycle of operations
Carbine setup and maintenance
Grip, stance and the fundamentals of marksmanship
Introduction to movement
Introduction to the use of cover/barricades
Pistol Maintenance
Shooting positions
Weapons manipulations to include, loading, reloading, handling of common malfunctions
Weapon transitions from rifle to pistol
Zeroing procedures and various types of zeros
REQUIRED EQUIPMENT (MINIMUM):
1 day course (500 rounds for rifle/250 rounds for pistol), 2 day course (1000 rounds for rifle/500 rounds for pistol)
3 magazines for pistol (secondary weapon) or ability to carry 25 rounds per course of fire
4 standard capacity magazines for your chosen rifle/primary pistol platform
Ear and eye protection
Hydration
Modern holster with retention to retain pistol during movement
Note pad
Pen or pencil
Pistol belt and/or load bearing system (micro rig, plate carrier, Rhodesian, etc) capable of holding rifle and pistol mags
Pistol belt of some type (rigid)
Required cleaning kit or tools for necessary field maintenance
Semi-automatic carbine with functioning sighting system- (AR15, AK, G3, M1a, Galil, etc)
Semi-automatic pistol or revolver with functioning sighting system (RDS or Iron sights)
RECOMMENDED GEAR:
Gloves
Hat
Knee pads
Sunscreen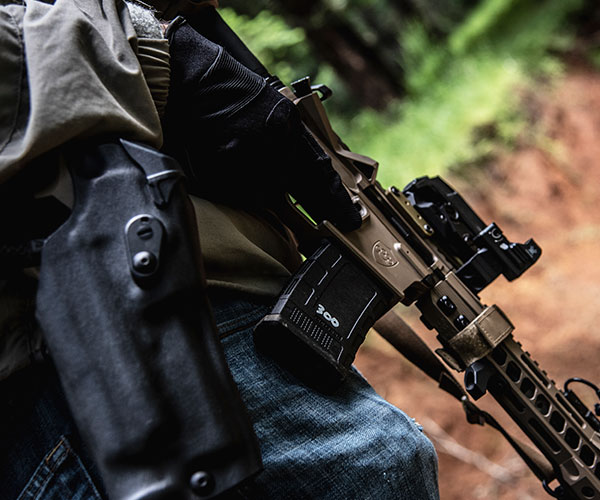 CARBINE TRAINING 2
2 DAY COURSE
OVERVIEW COMING SOON
WANT TO TAKE THIS CLASS?
Check out our course schedule to see when this class will be available.

LOOKING FOR PRIVATE OR CUSTOM TRAINING?
---
If you're interested in having a class for a private group, fill out our agency training request form. If you want to train with Bruiser for something not offered on our site, fill out our custom course request form.