COURSE DESCRIPTIONS
---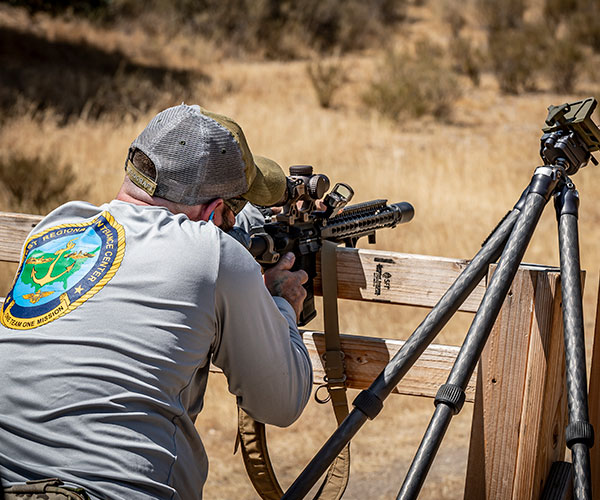 SCOPED CARBINE TRAINING
2 DAY COURSE
OVERVIEW:
Scoped Carbine is a follow up course designed for the student who has had an intermediate level formalized rifle training looking to expand their understanding of magnified optics. This course focuses on the use of semi-automatic carbines with magnified optics such as fixed magnification optics (ACOG or red dot with magnifier), LPVO's, or other variable power optics. We will continue to add to your skills foundation which will enable you to continue improving your skills with advanced training or self guided practice.
PREREQUISITES:
A basic carbine course from any recognized and properly vetted source.
NOTE: This class is not a basic carbine class and focuses on use of the optic and using it to engage targets at varying distances from a variety of non-standard shooting positions. A certain level of understanding of your chosen rifle platform is expected as we will not be spending extended time on basic weapon manipulation, reloading etc.
There is physical portions of this curriculum requiring a certain amount of physical fitness to accomplish the required movement or goals of the course.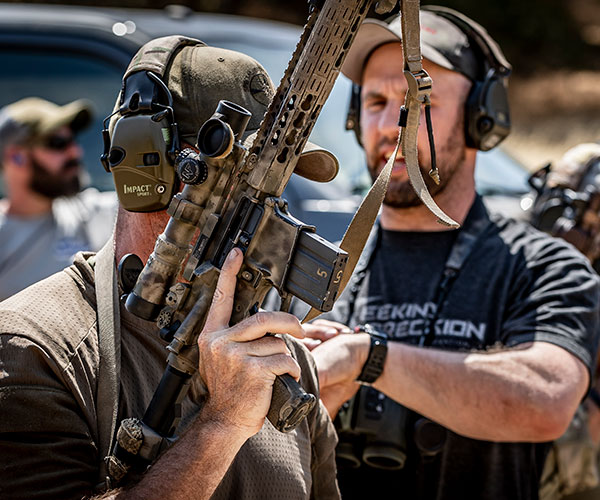 WHAT YOU'LL LEARN:
Building reliable, repeatable standard and improvised shooting positions
Confirmation of zero and adjustments necessary to compensate for atmospherics and location
Effective utilization of wind meters and ballistic calculators and/or ballistic applications
Engaging targets from tripods
Magnification management and transitioning between primary and backup sighting systems (RDS or Irons)
Man-on-Man timed drills
Multiple target engagement at varying distances
Precision engagement of targets inside your zero distance
Understanding basic wind reading and calls
Utilization of hold-overs for rapid target engagement
REQUIRED EQUIPMENT (MINIMUM):
350+ rounds of quality Match ammunition (will have ability to shoot more rounds if the student would like more reps)
A properly mounted magnified optic (back up RDS or irons recommended)
A quality semi-automatic carbine capable of at least 1.5 moa and at least 5.56/.223 caliber equipped with a sling and a bipod
Medium-sized backpack filled with a sufficient amount of clothing etc. to serve as a shooting rest/support
Note-taking material
Rifle cleaning equipment
Shooting mat and rear support bag
Water, food, clothing, sunscreen, etc. (as needed to maintain comfort)
Wind meter and ballistic calculator or application. (kestrels available for use)
RECOMMENDED GEAR:
Laser range finder
Shooting tripod (some will be provided for use if needed)
Spotting scope or binoculars
WANT TO TAKE THIS CLASS?
Check out our course schedule to see when this class will be available.

LOOKING FOR PRIVATE OR CUSTOM TRAINING?
---
If you're interested in having a class for a private group, fill out our agency training request form. If you want to train with Bruiser for something not offered on our site, fill out our custom course request form.