COURSE DESCRIPTIONS
---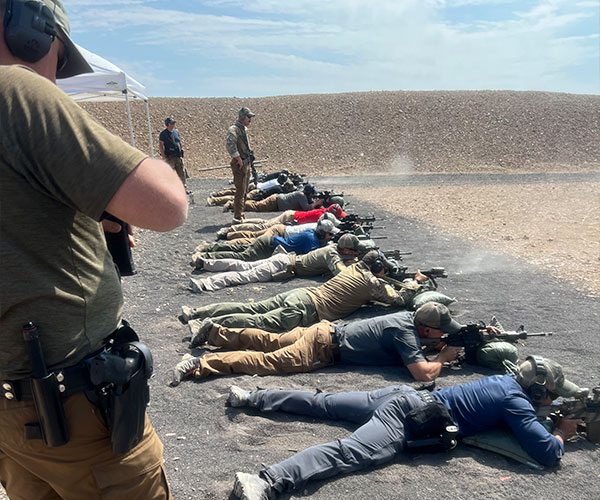 LEO MAGNIFIER TRANSITION
1 DAY COURSE
OVERVIEW:
Bruiser Industries law enforcement magnifier transition course (1 day) is an intermediate course focuses on departments and officers adding a magnifier to their patrol rifle. This course focuses around understanding the additional setup and zeroing requirements for mounting and utilizing magnifiers as well as additional understanding of carbine ballistics to enhance the max individual officer's max effective range.
PREREQUISITES:
Being an intermediate carbine course, attendance of Bruiser Industries Carbine 1 or another vetted instructor carbine fundamentals course is highly recommended. Students are expected to have a solid grasp on function and maintenance, basic loading and unloading of the weapon and fundamental grasp of marksmanship principals.
WHAT YOU'LL LEARN:
Basic understanding of external ballistics
Drills showing practical application & use of a magnifier
Effects on trajectory of canting the rifle
Magnifier terminology
Optic setup & function
Setting up of ballistic application for duty & practice ammo (Applied Ballistics)
Verification of ballistics data over distance
Zeroing considerations with magnifier
Zeroing procedures & various types of zeros
REQUIRED EQUIPMENT (MINIMUM):
1 day course (300 round of ammunition)
4 standard capacity magazines for your chosen rifle/primary pistol platform
AR-15 or similar duty rifle
Ballistic application on phone (Applied Ballistics recommended)
Ear & eye protection
Hydration
Note pad
Pen or pencil
Pistol belt and/or load bearing system (micro rig, plate carrier, Rhodesian, etc) capable of holding rifle mags
Red dot optic with backup magnifier (3-6x)
Required cleaning kit or tools for necessary field maintenance
RECOMMENDED GEAR:
Backpack or rifle support for zeroing
Ground pad
Hat
Knee pads
Sunscreen
WANT TO TAKE THIS CLASS?
Check out our course schedule to see when this class will be available.

LOOKING FOR PRIVATE OR CUSTOM TRAINING?
---
If you're interested in having a class for a private group, fill out our agency training request form. If you want to train with Bruiser for something not offered on our site, fill out our custom course request form.