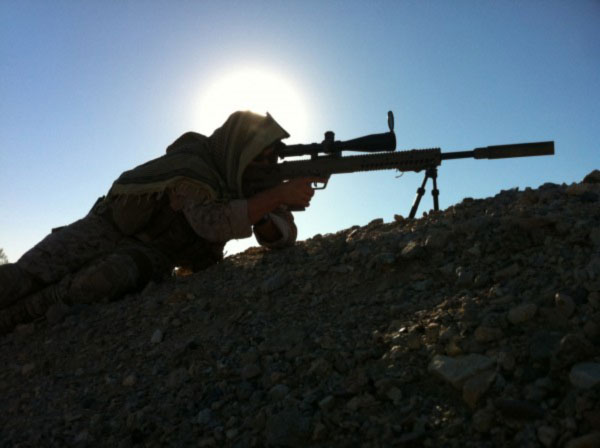 Desert Tactical Arms Stealth Recon Scout (SRS)
July 2, 2013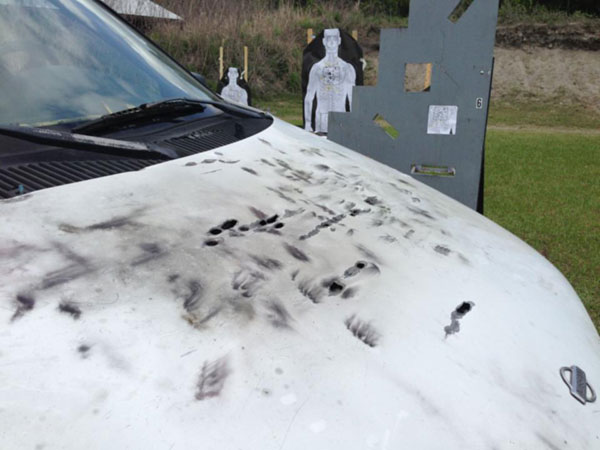 Looking to Attend a Training Course: Things You Should Consider
August 23, 2013
This article originally appeared on Modern Service Weapons.
Are you a law enforcement officer, military service member, hunter, or just a casual shooter who is interested in increasing their ability to hit targets at distances greater then 200 meters? Now, what if I told you, you could do this with a great group of people in a fun, safe environment, on some of the best ranges in the country, and have the chance to take home a prize? Interested now?
Well, let me introduce you to the world of tactical precision rifle matches. Unlike F-class or other precision rifle disciplines in tactical precision rifle matches, you will engage targets at varying distances from positions outside of only prone or off a bench, while wearing your needed gear, most times while under both a clock and physical stress. Modeled after many law enforcement and military sniper competitions, it gives civilians the opportunity to safely test their skills against one another in varying scenarios across the country. It is fairly inexpensive to take part in and welcomes young and old, male and female, sponsored and amateur shooters shoot side by side in this quickly growing sport.
History of PRS/ What is PRS
The Precision Rifle Series (http://precisionrifleseries.com) was created in October of 2011 and established with its inaugural season in 2012 as a way to track season standings and establish a final ranking structure for a yearly finale. It was created by Richard Emmons with the help of some of the biggest names in the industry and competition:
-Shannon Kay, co-owner/trainer/ Match Director of K&M precision Rifle training who is also one of the best Rifle competitors in the nation. (http://kmprecisionrifletraining.com)
-Wade Stuteville, general manager and one of the great minds behind Surgeon Rifles, also one of the fierce competitors in our sport and the reigning PRS champion shooter. (http://www.surgeonrifles.com)
-George Gardner, well known professional owner of GA Precision, long time rifle competitor since the inception of the sport. (http://gaprecision.com)
-Kevin Elpers, long time gun competitor, match director of the very successful Lone Star Challenge hosted at the Rifle Ranch near Frost, Texas.
-Dustin Morris, great competitor, one of the nations best rifle shooters.
This officially represents the PRS committee.
(Vu Pham NorCal Match Director (MD) and Scott Milkovich, TPRC MD were also former committee members that helped get things started.)
The committee meets up 2-3 times a year, also holding regular phone conferences and exchanging emails to discuss new changes and plans. Their primary mission is to discuss the organization and planning of yearly PRS matches and track the progress of other matches that are growing in popularity. The committee also tries to provide an organized platform for events, along with other insight to align match structure so that all Series matches are highly successful, popular events that provide a quality, fun and fair experience. Most of the matches and match directors within the Series have been long recognized as stand alone successful events/directors that draw many competitors. However with the increasing demand for more matches across the country, newer match directors have stepped up to take on the challenge. Running a successful match is a stressful and challenging job that can take more out of a person than most people can give up. Months of brainstorming, stage set up, analysis on safety and efficiency, it is certainly a job for only the most dedicated people of the sport. One of the PRS's goals is for it's members to provide support and experience to those match directors by volunteering their time to help be Range Officers (RO's) and/or help set up or take down a match. Any MD will tell you they couldn't have done it without the help of good RO's, and one of the best things about this community is the constant support given by its members.
Some of team Surgeon enjoying a team match.
The PRS strives to only include the best matches nationwide in its lineup. As noted, running a match is a huge effort and responsibility with 70-100 shooters becoming the norm versus half that (40-60) a few years ago. This increase in numbers challenges the best MD's to become more efficient in all aspects of the match.
The hard part is the geographic challenges of selecting enough top quality matches for members to feel like they can compete without excessive and expensive travel. "We believe the success for the Series lies within the club level shooters, as more shooters are introduced to the sport and shoot club level matches, the experience will elevate shooters to take the next steps and shoot in larger matches and even possibilities of their club hosting a PRS event."
The PRS is quickly gaining popularity for its structure and the capability for anyone to be competitive, not just the "Factory" backed teams. Currently, the 2013 season has fifteen matches in its lineup ranging from coast to coast. PRS Matches for 2013 are currently held in California, Arizona, Wyoming, New Mexico, Missouri, Nevada, Oklahoma (x3), Texas (x3), Florida (x2), and Tennessee. The PRS plans to expand into the North East and Western states in the near future. Additionally, new for 2013, the Club Series was created for recognized shooting clubs across the country. The shooting clubs that have entered are encouraged to hold monthly club matches that focus on the sport of Precision Rifle, and for their club to maintain their own rankings based on season long performance and participation. Also, the PRS has now organized for all participating clubs to gather up their highest ranked members the first weekend in February and have the first ever National Club Championship hosted in Woodward, Oklahoma.
Competition is fierce, but the sportsmanship during matches is amazing.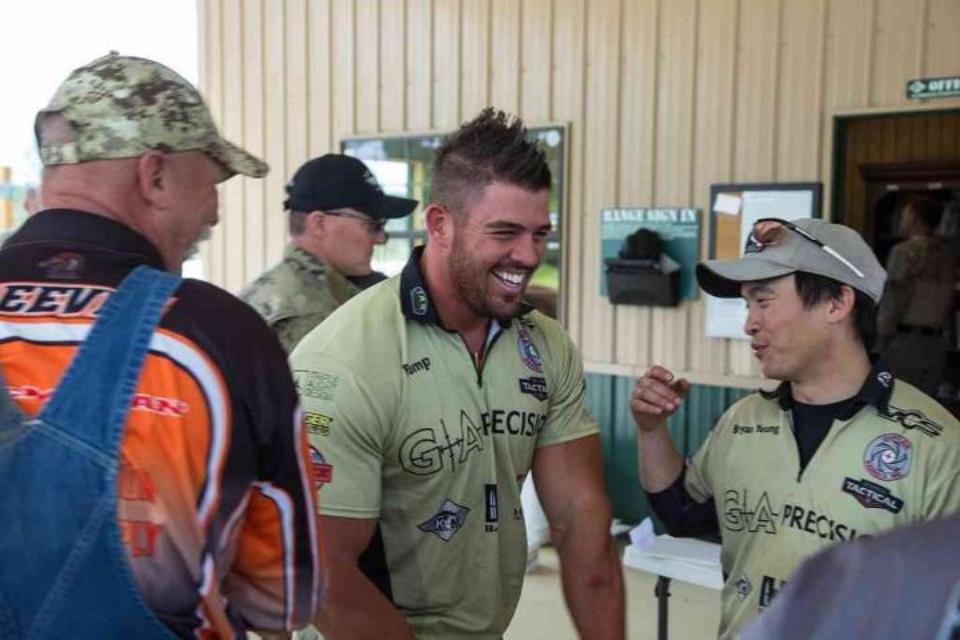 This year's PRS Season Finale is being held at K&M Precision Rifle Training in Baker, Florida. The finale is composed of the top 50 Pro PRS shooters in the nation and top 20 Semi Pro shooters to compete on a national stage. PRS is offering a payout like no other match with over $20,000 in cash alone, all generated by its members and supporters, not to mention a huge prize table supported by the shooting industry.
The 2014 calendar of events is being constructed and the PRS is looking at newer match venues to be added. Washington State, Idaho, Northern California, North Carolina, Alabama and Wyoming are all being considered as possible new match sites. Any match director interested in hosting a match affiliated with the PRS should email Rich Emmons at precisionrifleseries@Gmail.com
To qualify for the finale a shooter must:
Win any one qualifying match and your automatically in
Top 15% finisher (85th percentile) or better at two events and your automatically in the series finale
by earning enough season points to be in the top 50 "Pro" shooters nationwide
by earning enough season points to be in the top 20 "Semi-Pro" shooters nationwide
Any remaining spots will go to Season Series Match Directors with the most series points.
With counting your top three finishes for points, this keeps the PRS within reach of most competitors. Making three major matches is a big investment for most shooters and because of the nationwide skill level, this keeps the PRS fair and manageable. To make the structure easier for Military and Law Enforcement to get involved in the PRS points race, only TWO matches are required for score with third score being an average of the two, along with1/2 off the membership fee and 1/2 off entry to Season Finale match. The PRS is looking to extend similar benefits to those newer shooters still sitting on the fence for the 2014 season. "We would love to encourage competitors from all over the country to join in the race and want to make it as inviting as possible."
Getting started
Now, do you have to jump into this sport by shooting a PRS match? The answer to that is absolutely not, with many of the participating match directors holding many other regular monthly matches you can easily get into this sport fairly local to where you live.
Can I be competitive against these professional shooters? Absolutely, the nice thing about this sport is the fact that there are caliber and speed limits to what guns can be used during competition. Most matches requiring a rifle between 6mm (.243) all the way up to 7.62 (or .30 cal) based magnum rounds with a velocity limit usually set at 3150 feet per second. Some matches do allow rounds as small as 5.56 or .223 but you would have to look into each matches caliber rules. With these limits in place a person with a more budget oriented rifle can be just as competitive as the professional shooters, with the sport focusing on skill much more then on someone's budget.
For law enforcement and military personnel this is also a huge resource for valuable training opportunities. With many budgets being cut at the local and federal level, this allows shooters to train against the clock and physical stressors in a safe, dynamic environment. As a military shooter myself, it was eye opening to see so many high level shooters in one place. We as service members are given a lot of credit by the nature of our job, it is a humbling experience and, I feel, a valuable experience to many LEO and MIL to see how hard PRS members train. It will give many experienced operators a new perspective on their skills the first time you are outshot by a sixteen year old girl who grew up with a rifle in her hands.
If you don't think this translates into a LEO/MIL scenario you are fooling yourself.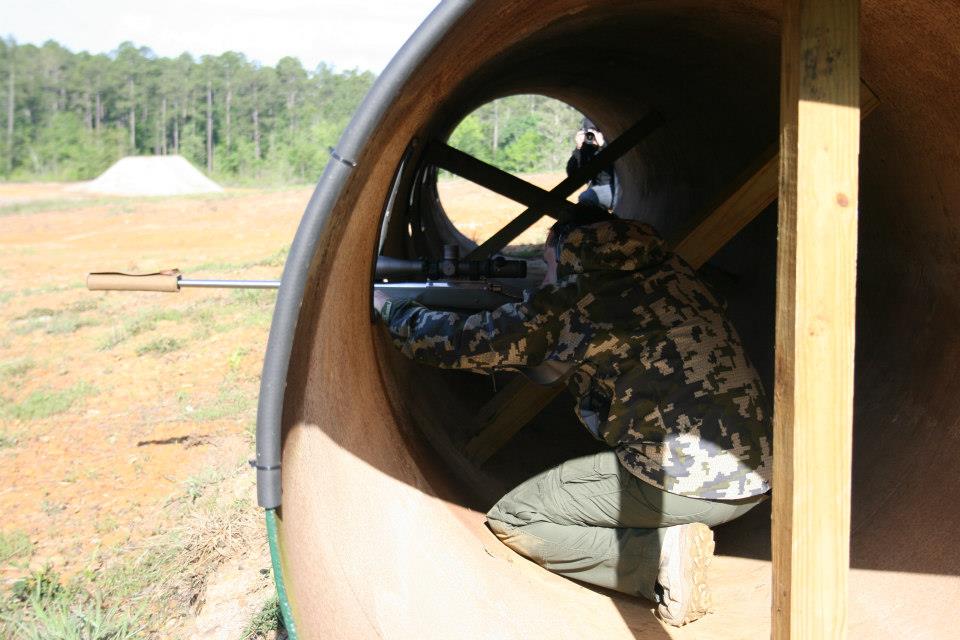 Required Gear:
For most events all that is needed is:
Scoped Rifle in safe and working order with sling and bipod
Between 150-200 rounds approximately depending on match
some matches require a pistol with holster
Other gear you might want to purchase and use:
Data book
Kestrel weather meter
Laser range finding binoculars or Binoculars capable of milling a target
good robust backpack for essential gear and water
rugged clothing with good outdoor oriented footwear
A removable magazine on a bolt action rifle will only help you
spotting scope, tripod, shooting sticks, sand bags; all good things to invest in and use but not required.
By the nature of the sport, many events require physical exertion so be prepared to move, this isn't your standard fixed position F-class match. Good rugged clothing and sturdy, broken in boots are a must for comfort and the type of movement and shooting positions you'll be put into. Average cost of attending a precision rifle match is usually between $100-$250 depending on match. For the bigger matches this will often include a meal, cold beverages while you're at the range, and a match T-shirt.
Be ready to move, this sport is not for the inactive.
"Will I feel out of place as a newb? Those professional shooters have better things to do then deal with a first timer".
The answer to that is ABSOLUTELY NOT! Every match I have attended has been like a big gathering of friends, with almost everyone happily helping out the newer shooters get into the sport. The diversity of the competitors is awesome to see, with people from across the country, men and women, young and old all competing and having a good time. The "pro" level shooters being some of the sports biggest supporters and contributors, they showi an absolute level of professionalism I have seen in few other places. The sportsmanship is evident, the friendship between even top level competitors is glaring throughout even the closest of matches.
There are many women up and coming in the sport, asserting themselves as a force to be dealt with.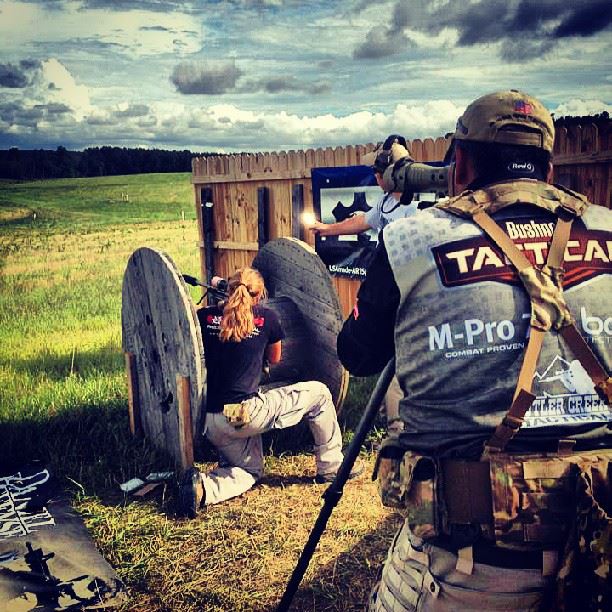 Team level matches are held yearly as well, allowing two shooters to compete together against other teams, working as a shooter/spotter pair. This is another way to compete initially if competing alone is intimidating.
Examples of Locations Holding PRS Matches:
Not all PRS matches are held on ranges that are open all year, with a good number being held on private lands that open their doors just for the yearly events. With that being said, there are some amazing facilities represented in the PRS schedule that host other matches throughout the year, are open to the public, or partake in awesome training opportunities that their staff puts on.
-K&M Precision Rifle Training: (K&M PRC, GAP Grind, Season FINALE)
Opened by Shannon Kay and Bryan Morgan, two of the nations top Pro shooters from Team GA Precision "The K&M Precision Rifle Training Facility is located near the Blackwater State Forest on private property in Baker, Florida. The Facility offers a scenic yet demanding environment that is ideal for real world training, year round. The facilities extensive acreage enables the use of over a dozen different ranges simultaneously. The 360 degree span of impact area enables engagements with varying winds, wooded areas, urban areas and open field targets. The facility was purposely built to maximize time and training effectiveness." (http://kmprecisionrifletraining.com/facility/)
K&M hosts three matches for the 2013 season, including the PRS Season Finale in December. They host a good number of matches throughout the year as well as training classes for pistol, carbine and precision rifle. K&M also offers yearly membership for those who live close enough to regularly take advantage of their amazing facility.
-Phoenix Rod and Gun Club: (TPRC)
Arizona Long Range Precision Rifle Shooting (https://www.facebook.com/pages/AZ-Long-Range-Precision-Rifle-Shooting/) hosts the TPRC at Phoenix R&G Club yearly. This range offers ranges from 0-750 yard targets. The Arizona club puts on many monthly matches and happily welcomes new shooters. Visit their Facebook page for more information.
Rifles Only: (Rifles Only Yearly Match)
Another one of the country's elite training facilities, Rifles Only (RO) puts on its yearly match on its amazing facility near Kingsville, TX. RO offers a huge array of ranges including two 1000 yard rifle ranges, low light shooting area, two bus simulators, kill house, three story tower, just to name a few. They offer many classes throughout the year for both civilian, military and .gov employees.
"The RIFLES ONLY training facility is located in the Wild Horse Desert area of South Texas near Kingsville, Texas. This offers us the opportunity to train under extreme conditions. Our average wind speed is 20-25 miles per hour. There is usually plenty of mirage and high temperatures. These are excellent "real world" conditions. The classes and competitions at RIFLES ONLY are challenging. High winds and high temperatures are the norm for this part of the country, be prepared." (http://www.riflesonly.com)
The Rifle Ranch: (Lone Star Challenge)
Texas Precision Rifle Club (TxPRC) helps Vortex Optics put on the Lone Star Challenge yearly near Frost, Texas. TxPRC holds monthly matches all year and is home to some of the nations best rifle shooters.
https://www.facebook.com/TexasPrecisionRifleClub
Not represented in this year's lineup but i feel deserves a mention, Norcal Practical Precision Rifle Club (NCPPRC) holds events yearly and has put on events in the past at
Sacramento Valley Shooting Center: (NCPPRC)
NCPPRC's (http://ncpprc.com) home range is the Sacramento Valley shooting center. "Our ranges provide something for everyone. We provide facilities for shotgun, handgun and rifle shooters. Our multi-million dollar 860+ acre facility has well over 400 firing positions and is home to many different sub disciplines. Our ranges are sought out by many world class shooters and we host several regional, national and international events every year.
Sacramento Valley Shooting Center is a world class facility with many private member only ranges. We also permit public access to our 100 and 300 yard rifle ranges, as well as our 50 yard pistol and .22 rim fire steel silhouette range." (http://sacvalley.org)
By no means is this an inclusive list of every range, just some of the major players within the PRS series. Online resources/websites searches should help you find a club local or within a reasonable distance to almost anywhere in the country. Other Ranges offering matches/classes-
Sniper Country:
http://www.snipercountrytraining.com
Thunder Valley Precision:
http://thundervalleyprecision.com
Desert Sportsman's Rifle and Pistol Club: (Las Vegas Invitational)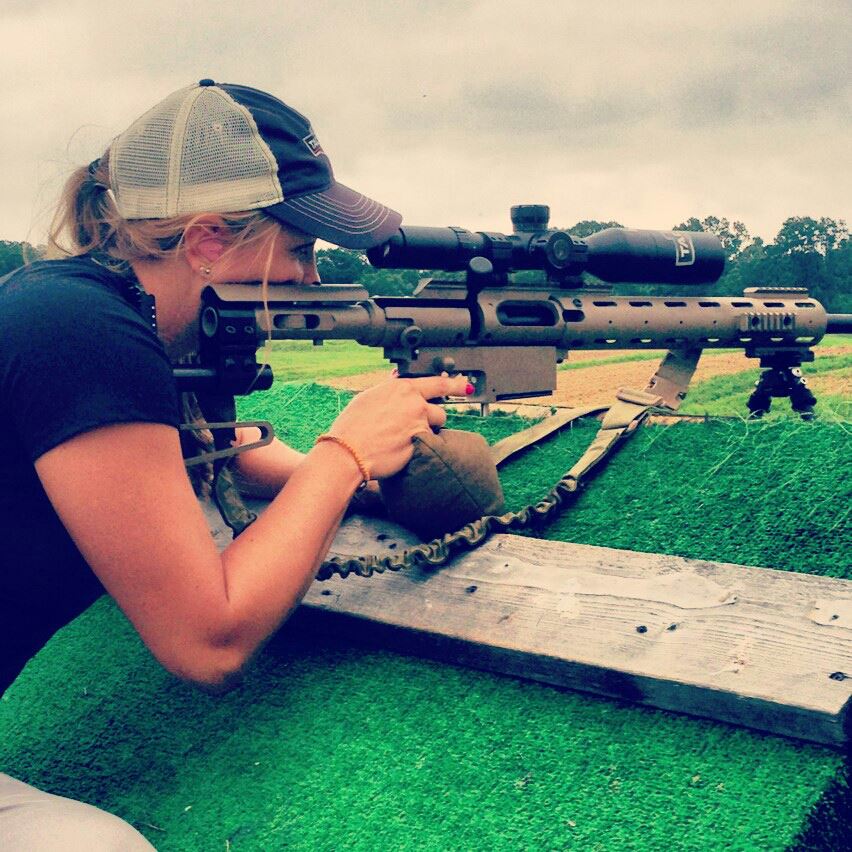 The sport is designed for anyone who enjoys a good active day on the range with friends.
Available Resources:
For more information on this sport, its matches, members etc please visit the following websites:
http://precisionrifleseries.com
http://tacticalmatches.com/main/
http://www.precisiontacticalsolutions.com