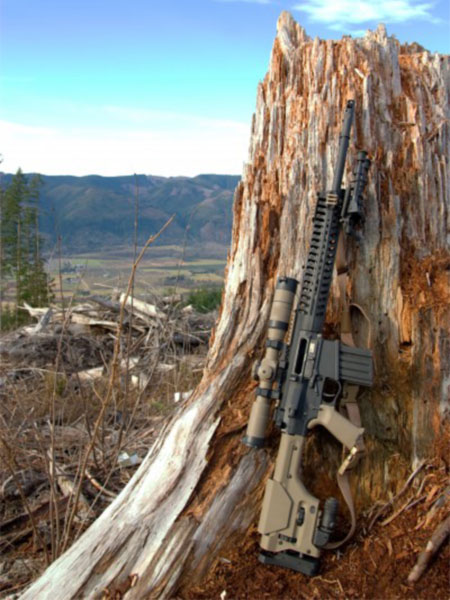 Review: GA Precision's Gap-10 Semi-Auto Precision Rifle
June 28, 2013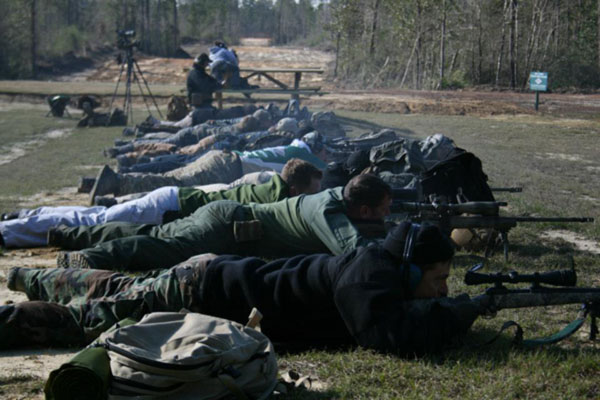 Precision Rifle Series: Building Real World Skills Through Competition
August 5, 2013
This article originally appeared on Modern Service Weapons.
If you ask my wife she'll say my personality lends to me being a headfirst, all or nothing type of guy. When I started getting into the precision rifle market, I was overwhelmed by the different options available to me. In today's modern media based world it is really easy for a person to become overwhelmed by sifting through the mountain of information available to them and determining what is valuable. Having a pretty solid background from work, and a budget that could support a fairly nice platform, I started researching. During the quest for my first personally purchased precision platform I stumbled upon a company from Salt Lake City Utah called Desert Tactical Arms (DTA) and their Stealth Recon Scout (SRS). Desert Tactical Arms was founded in 2007 by Nick Young, who set out to make a reliable, compact, extremely accurate and affordable bullpup rifle system. Other previous weapons to the SRS were foreign and extremely expensive with the DSR-1 being the most recent and priced around 12-17k dollars if you can even find one for sale. The Stealth Recon Scout was developed to be completely modular. The SRS is a switch barrel system capable of firing most short or long action calibers from .243 all the way to .338 Lapua Magnum.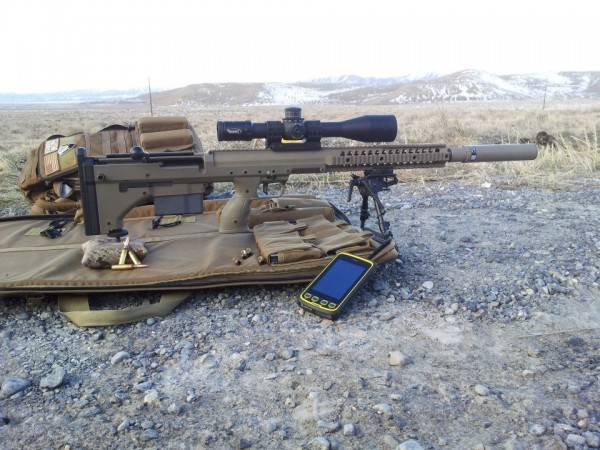 The Desert Tactical SRS is based around a aluminum receiver wrapped in high impact polymer. The barrels use the feed-ramp to index the barrel which is then held in place by torque screws which keep required pressure on the barrel extension. The barrel is free-float in a rail system very similar to that found on most modern semi-automatic rifles. A caliber change only requires the magazine, barrel, and bolt which can all be done easily under 60 seconds using a torque wrench. This greatly enhances operator level maintenance allows for barrels to be changed to fit different operational scenarios. DTA also released the SRS Covert with a shorter handguard and 16" 308 barrel making the weapon almost the same size as a collapsed mp5. Thus giving the individual operator the knockdown power and capability of a much larger rifle while greatly increasing mobility. The ease at which barrels can be changed eliminates the need for a gunsmith. When it becomes shot out you simply take out the old barrel and then insert a new one. This design feature also allows the average shooter to own multiple calibers with the need for only one scope, greatly reducing overall cost. The SRS conversion package can also be purchased allowing you to change your DTA rifle from the 16" covert 308 all the way to a 26" barrel 338 Lapua Magnum. Factory caliber package options (barrel, bolt, magazines) from DTA for the SRS include .308, .260, 6.5 Creedmoor, 6.5×47 Lapua, 7mm WSM, .300 WM, and the infamous .338 Lapua. Companies have also come forwards such as Short Action Customs (http://shortactioncustoms.com/) and Benchmark Barrels with offerings of barrels for any caliber capable of firing off the bolt face of a DTA offered bolt, greatly increasing the platforms effectiveness and situational use.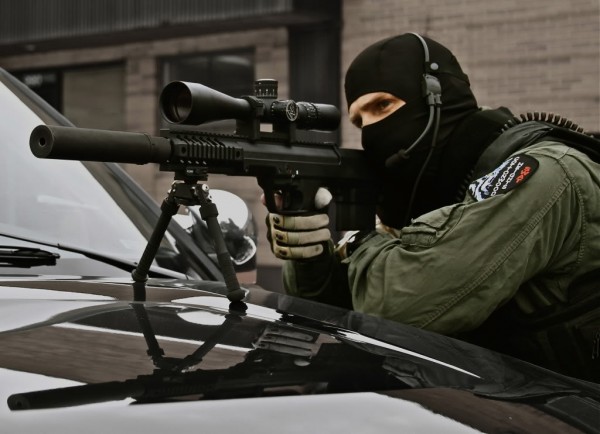 I contacted DTA in 2009 and asked them to take part in a training trip we had planned to Washington state. DTA accepted my invitation and sent a representative along with a sampling of their weapons. The compact design of the SRS was the first thing to grab my attention. When compared to our Mk13 .300WM Remington 700's, the SRS in .300WM is two thirds the length. The DTA SRS with a suppressor attached is the same length as a Mk13 with the stock folded and no suppressor. During our trip we shot known distance targets from 150 meters to 1200 meters daily. The DTA proved to be a extremely accurate weapon system holding sub .5MOA as well as being being completely repeatable when changing calibers. Their rep changed calibers between targets from 200-800, shooting each target with both calibers and making FIRST ROUND impacts on every target! Bullpup rifles are not usually known having great trigger pulls, but the SRS's trigger is crisp and fully adjustable. I also took the weapon on multiple training stalks configured in 300WM, where its compact size greatly enhanced my ability to move through thick vegetation when compared to our normal service rifles.
My new SRS years ago before my use and abuse.
After the training block I purchased a FDE SRS gen 1 along with 3 caliber conversions (308, 300wm, and 338LM), a DTA Stainless Suppressor, and a custom cut hard case. Over the next two years I continued to shoot the SRS in all three calibers, through multiple training events and thousands of rounds of ammunition. Now I will take this moment to talk about the bullpup design compared to a normal bolt action rifle. If i asked someone to change from shooting an AR15 type rifle to a AUG/ FAMAS/ Enfield Bullpup type weapon, the expectation would be that some muscle memory or manual at arms would have to be relearned. That expectation has to hold true to shooting a DTA SRS after a traditional Mauser style turn-bolt rifle. After some range time i found myself liking the bolt throw and weight distribution of a SRS much more then a traditional rifle. It is hard to explain the difference in felt recoil behind the SRS as it's so different than with a traditional rifle. The center of gravity and location of the shooter over the barrel lends to the recoil being much more straight back, greatly reducing muzzle rise and makes getting back on target after a shot that much faster. I have never had issue with shooting the SRS both right or left handed, but this is probably one of its small quirks in that shooting weak side requires you to lift your head to manipulate the bolt. The rifle is easy to shoot offhand with most of its weight being in the rear keeping it well balanced. Having the magazine behind the grip also allows you greater stability when shooting off of barricades, tripods, shooting sticks or other support.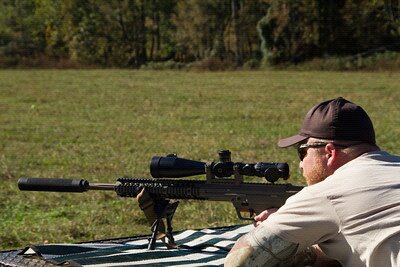 Since my original purchase of the SRS, DTA has made some small subtle changes to the system. The biggest difference between the gen1 and gen 2 SRS is the way the barrel indexes. The gen 1 gun's barrel extension indexed off of a sacrificial pin. With people installing barrels fairly roughly, they were breaking or bending the pin (in very small numbers), although I never had this problem after performing several hundred barrel swaps with my gen 1 SRS. DTA addressed this issue though in their gen 2 SRS by having the barrel index off the feedramp, a much larger piece of steel. After two great years with my original SRS I had the opportunity to sell my gen 1 and pick up a gen 2 SRS. At the same time picking up a 7mm WSM, a .260, and a Covert 16" 308 package for the rifle adding to the .308, .300WM, and 338 Lapua I already had. I continue to shoot my generation 2 SRS, and I'm just as impressed with it as I was with my gen 1. And to keep things more interesting I have standing order in with Benchmark Barrels for 2 other caliber barrels!
With the recent solicitation by SOCOM for the PSR rifle system, Desert Tactical took on the challenge and developed their own submission. Using the requirements for that program, DTA developed multiple big changes to their system and released the new DTA SRS A-1 at SHOT Show 2013. Among the modifications are an adjustable cheek piece, quick change buttpad spacer system, and modular rail system. As well as making some big changes to their SRS system, DTA launched final production on their big bore version of the SRS called the HTI (Hard Target Interdiction). Capable of firing calibers that include the .50 BMG, .416 Barret, .408 CheyTac, and .375 CheyTac, the HTI system brings modularity and compactness to the market of extreme long range shooting. Now if that wasn't enough for this fairly new US based company, Desert Tactical Munitions was opened fairly recently offering factory ammunition offerings, optimized to their weapon systems and bringing an even higher level of service to the game.
The Desert Tactical SRS is a unique and amazing system giving operators a enormous amount of options in a very compact modular platform . If that wasn't enough, the fact that DTA continues to update their platforms, develop new and exciting products, and strive to deliver outstanding customer service for a product that is made and manufactured in the United States is outstanding. I have been nothing short of incredibly happy with my DTA SRS and its performance. I look forward to many more years of service out of my rifle. Continue to watch for big things out of Desert Tactical and I urge anyone looking for an amazingly modular precision rifle to give strong consideration to DTA.
Links: Desert Tactical Arms