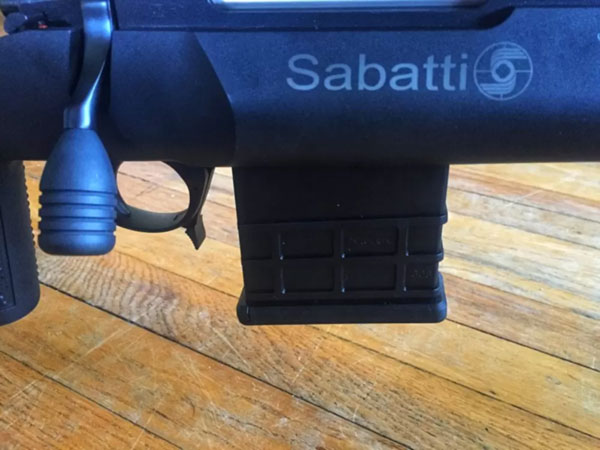 EYES ON | Sabatti Rover Tactical .308
June 7, 2018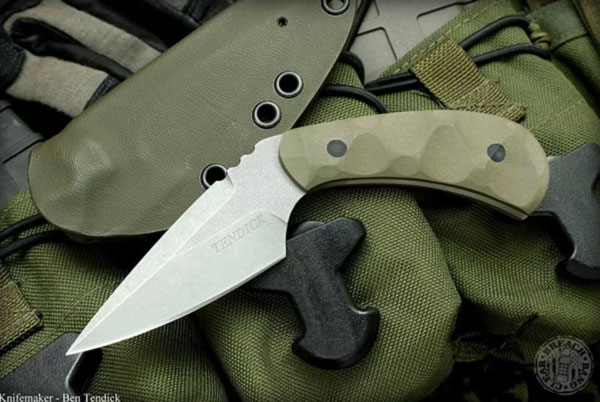 Ben Tendick and BRT Bladeworks
December 10, 2018
This article originally appeared on Breach Bang Clear.
Rey's Bros Blades — you are going to be very happy you read this installment of Monday Night Knife Fights!
There are vast numbers of people wanting to be "instafamous" in the tactical world. Their arrival brings an increasing trend of people being pushed to train with things other than guns. You cannot scroll through your feed without seeing a video someone stabbing a rubber dummy or ten pictures of everyday carry loadouts that has a fixed blade knife in it. This has brought on a wave of newly designed knives made specifically with the purpose of self-defense and daily carry. Instead of the 90s era Rambo knives strapped to an old LBV, we see knives made to sit flush against the body and conceal underneath average aparel.
I recently stumbled across a knife of this type while scrolling the interwebz (and not one-handed, either). It was a picture of an acid etched knife with a Persian style blade that just looked like it belonged in a vampire's neck or in John Wick's fist. Upon investigation, I found the knife was called the Reynoferoce Knife and that it was made by Rey's Bros Blades in France.
I reached out to Rey's Bros to get a little more background and was surprised to find that their first knife came off their grinder as recently as July of 2017. Taking their love of drawing weapons for comic characters as kids, they began drawing realistic knives around 2014.
The brothers, who hail from France, were frustrated with a local knife scene where most collectors prefer a more traditional style. They took this frustration and decided to build their machines and shop in 2016. The brothers are 100 percent self-taught, largely through trial and error, and only make knives that they designed. When asked what their favorite style of knife to make was their response just made me like them even more.
"Whether it's my brother or me we have a particular affection for knives that have hairy balls, with an aggressive look."
Seems reasonable.
They further explained their favorite style of knife to make is smaller self-defense weapons with a Persian style blade. Looking up to knife makers such as Claudio Sobral and Bastinelli, the brothers continue to hone their knife making skills.
They explained further.
"We make tools, not works of art, so I would say that our style is simple with a touch of character, slightly aggressive. I think we understand immediately what our knives are meant for. we make knives for well-intentioned people, that's what we put forward as part of our slogan for gentlemen only that must be interpreted by only for good men."
With an ever-expanding line of unique knives, it seems like these self-made men will continue to prosper in the market. Rey's Bros currently builds just a handful of gorgeous models of varying sizes, but there are new designs on the way. If you are in the market for a new carry or self defense blade, I recommend you give them a serious look.
For more information on Rey's Bros, check out the Rey's Bros Blades website. They're also on Instagram, @reys_bro_blade.