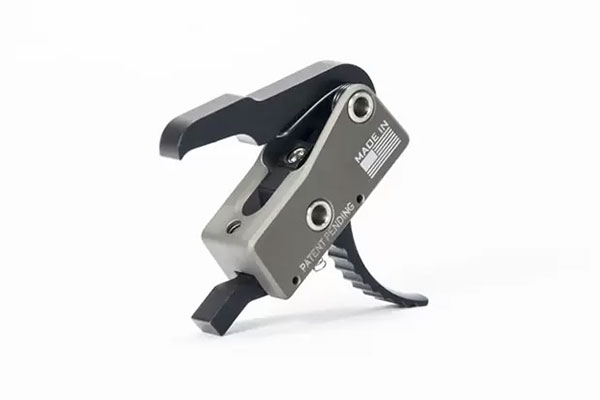 KE Arms SLT-1 Trigger | Final Report
April 23, 2018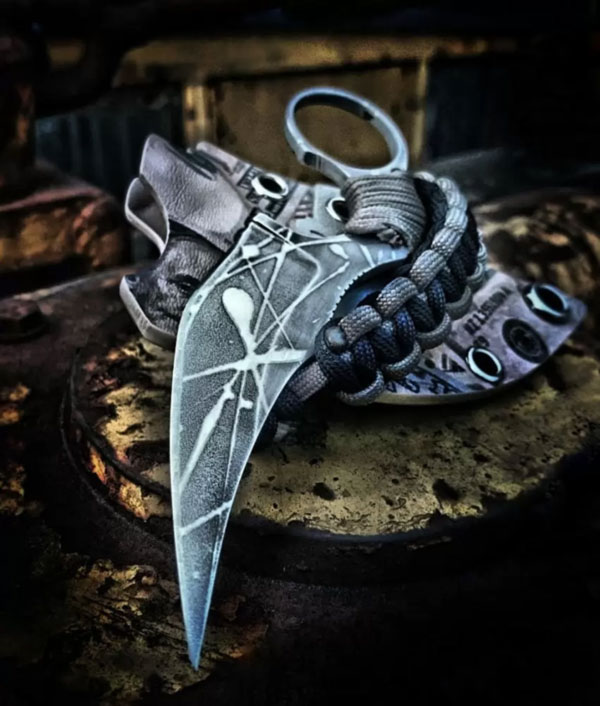 Rey's Bros Blades | MNKF
October 15, 2018
This article originally appeared on Breach Bang Clear.
Can a good precision rifle be had for around 1,000 dollars? With the precision rifle series expanding quickly, and more and more people getting into long range shooting, more companies are releasing affordable options that offer a lot of bang for your buck. We tend to hear a lot about companies such as Remington, Savage, Tikka or other of the more widely brands. We do not hear a lot about companies such as Sabatti.
Roving Italian
Like Marcus Aurelius, Luciano Pavarotti, and of course Lilli Carati, Sabatti hails from Italy. The company manufactures hunting rifles and shotguns as well as rifles made for competition or duty applications. I have been shooting their Rover Tactical Rifle in .308 now for a few months.
Retail for the Rover in the US sits right above 1,000 dollars. It can be had in .308, .223, 6.5 Creedmor and 6.5×47 Lapua, which of course presents a potential buyer with something of a quandary — what to buy?
Sabatti Rover Tactical .308 Specifications
Translated (more or less) from Italian, and in the manufacturers words:
"Overboared barrels – between 22 and 27 mm at the muzzle.
A more rigid shot – vibrations at higher frequency but lower range so as to reduce shot pattern dispersion on target
Our rifles barrels are less subject to temperature increases to begin with. That combined with the final stress relief process they undergo reduces shot group dispersion on target to the minimum. It is the vibration barrels develop when they overheat and the release of residual tensions that causes the dispersion.
Barrels in Chrome Molybdenum Steel:

The Chrome and Molybdenum added to the steel substantially improve its resistance to the wear generated by the incandescent ammunition especially to the first part of the rifling over that of traditional carbon steel.
The bars of steel we use in our bolt action rifles are all induction treated at the steel mill which then translates into a longer life cycle of our barrels.
Our bolt action rifles have cold hammer forging:
We rifle all our MRR barrels by cold deformation rather than simply by subtractive manufacturing, which results in improved dimensional consistency and allows us to use steels with better mechanical characteristics (harder).
Our frames and bolts are machined from solid blocks of high-resistance steel alloys. They undergo tailored heat treatments to optimize strength and durability.
Our frames undergo a Neutral Hardening Process to achieve strength and resistance. After this is complete, the areas in the frames subject to the highest levels of stress undergo additional spot hardening.
Our bolts with two front lugs undergo a case hardening and subsequent hardening operation which increases surface hardness and fatigue strength by creating a hardened surface layer and a hard core

The rifle comes with a stock in high resistance Nylon charged with fiberglass to increase strength and reduce the risk of breakage.

On request a fully adjustable cheek piece can be installed at the factory (up and down and left and right).
Spacers to be positioned before the rubber recoil pad to adjust stock length are also available on request.

Accessories

On request we provide Picatinny rails entirely machined from solid billets of steel. They come with either 0MOA, 20MOA or 30MOA depending on the required shooting distance
On request our stocks come with Picatinny rails from the factory to mount your rifle bipod or other accessories"
Breaking It Down 'Merican Style
Long story short, the rifle comes with a:
• Fully adjustable stock
• Removable magazine
• Side bolt release
• Threaded barrel
• 20moa scope base
• Large bolt knob (that's what she said)
• Pic rail for bipod attachment
Including all of these options and coming in around 1,000 bucks seems like a great deal to me (Buds Guns has them in stock.).
I chose .308 just to keep things simple and for availability of ammunition, then selected a Vortex PST gen 2 3-15x scope ($1299 MSRP) for glass. Counting the scope and the rifle itself, sans any additional furniture or accouterments, the entire package can be had for around $2500. That could go up a a bit depending how fancy you get with bipod and scope rings.
This package puts a new shooter into a very solid package for a reasonable price.
I plan on using this rifle for a couple precision rifle classes in the coming months, and I'll be putting some new shooters behind it to see how it does in the hands of someone less experienced. I'll report on that soon.
Guns America did a good video review of the rifle, take a watch:
For more information from Sabatti direct you can visit their website:
http://www.sabatti.it/en/products/rover-tactical-bolt-action-rifles/
For their US importer (which is who we received this rifle from) visit:
http://www.italianfirearmsgroup.com/sabatti/firearms/rifle-target
Take a look at some Vortex Optics offerings here at Rainier Arms or on Cabela's. The optic you see here is the Viper PST Gen II 3-15×44; it is on Amazon, and eligible for Prime.
More to follow soon.