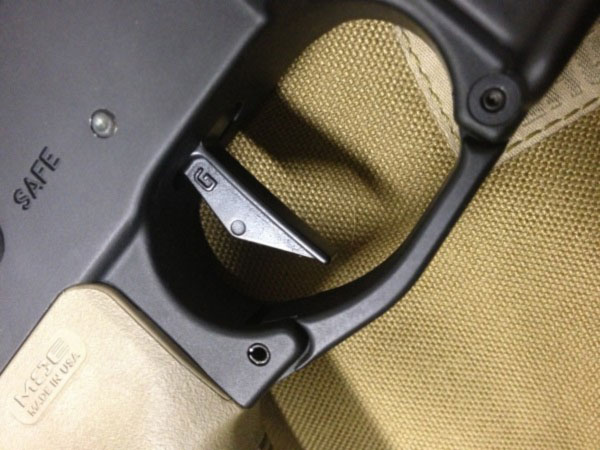 Review: Geissele Super Dynamic 3-Gun (S3G) Trigger
April 28, 2013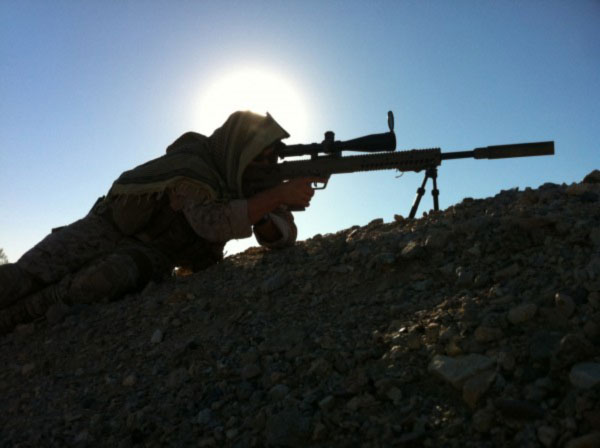 Desert Tactical Arms Stealth Recon Scout (SRS)
July 2, 2013
This article originally appeared on Modern Service Weapons.
I was first introduced to GA Precision through the precision rifle community 9 years ago. GA Precision was founded in 1999 by George Gardner to support local high power and long range shooters. This N. Kansas City, Missouri company has since grown into one of the premier custom shops for tactical, Mil-Spec, F-class and hunting type rifles. GA Precision also serves numerous law enforcement agencies such as FBI SWAT, FBI HRT Team Quantico, ATF SRT , Illinois State Police HRT Team, Kansas City, KS P.D., Escondido P.D., CA – and many others. The gunsmiths working under the GA Precision roof, exhibit their experience in the extraordinary consistent quality of the rifles they produce. My military background carries into civilian shooting competitions with my demand for both precision and unfailing reliability when choosing a rifle.
When I started shooting competitive long range competitions I wanted to use the platform I had the most experience behind, the semi-automatic rifle. What many don't know is that GA Precision also builds precision semi-automatic rifles. George would be attending my next match put on by Precision Multi-gun in Tennesee. He offered to bring his newest project along with him for me to shoot for the match, the GA Precision GAP-10, I accepted and headed off to the match.
The rifle was a 22" 6.5 Creedmor topped with a US Optics 3.2-17x scope. I attended the pre-match training session to verify zero and get a feel for the rifle, then plunged headlong into the match with a rifle, scope, and reticle I had only shot the day before. George had told me to run the paces and see what she would do. I put a little bit of lube on the bolt carrier group during the train-up and did no additional maitenance for the three days of competition.
I ran approximately 220 rounds through the weapon fed from a Magpul P-mag with no failure. I don't believe in babying my rifles and by no means did I do so with GAP-10. The rifle maintained complete reliability as well as extreme accuracy engaging targets from 200-1000 meters shot from barricades, unsupported, prone and any other position the match directors could think of. Accurate enough that my partner and I were able to take 4th place out of over 30 teams.
The GAP-10 is milled from a solid piece of 7075 aluminum billet and provides superior mating of upper to lower. Top of the line components are used internally; the barrels are chambered and contoured in house by the same gunsmiths working on bolt rifles. The GAP-10 is available in many popular short-action standard bolt-face calibers such as 308 win, 260 rem, 6.5 Creedmoor, 7-08 in barrel lengths from 16-24". GA Precision uses Bartlein's cut rifled rifled stainless barrels which are known throughout the universe as the one of the best for consistency and precision; and is customized by selecting trigger, handguard, stock, muzzle brake, gas block, barrel fluting and color.
After shooting GA Precision's loaner rifle, I had to have one. I ordered two uppers and one lower. My competition setup is 23" 6mm Creedmor – a round popularized by George Gardner, optimized for restrictive length semi auto magazines – attractive were the awesome ballistics of heavy 6mm bullets and ability to run reliably in a gas gun. I also ordered a 20" 308 upper for practice as ammunition is more readily available and has a high round count barrel life. Both uppers are threaded and topped with the highly effective Surefire muzzle brakes; the Noveske Switchblock system is installed on both uppers – allowing the options of suppressed, un-suppressed and gas-off. I run Geissele High-Speed DMR trigger in all my precision AR type rifles. The rail system is unitized to the upper receiver with interruption in the rail at 12 O'clock allowing for mounting of the scope lower to the bore axis. The rail assembly is very light minimalistic. The standard Badger Ordnance charging handle gives plenty of real estate for charging the weapon even with large optics. Badger Ordnance also supplies a Universal Selector, which can be mounted on either side of the receiver to customer preference. I chose the Magpul PRS buttstock for its adjustability and ease of use. The Magpul PRS is heavy, but counterbalances nicely while allowing the end user to optimize cheek weld and length of pull. I had GA Precision apply Flat Dark Earth Cerakote which was flawless.
I am blissfully satisfied with my purchase. The GAP-10 is fully capable of delivering sub MOA accuracy, but shooting around or under 1/2 MOA is common. The 6mm Creedmoor cartridge has proven a to be a top performer. Its light recoil, flat trajectory and ability in wind has earned it quick adoption into the" tactical precision rifle competition community. Since receiving this rifle I have also had GA Precision build me a bolt action rifle in the same caliber for matches where the rules lend to shooting a bolt gun over a gas.
The GAP-10 stands out as an elite rifle in a market flooded with options, by delivering bolt action accuracy from a reliable Semi-Automatic platform; combined with GA Precision's stellar customer service and support, GA Precision's GAP-10 is a winning combination.
For more information or to order visit: http://gaprecision.net