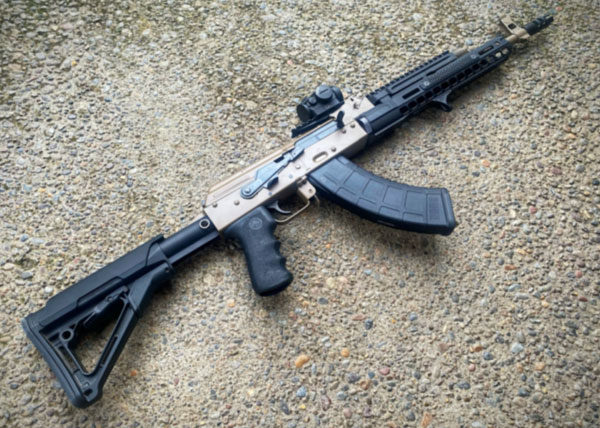 Modernization of the AK: A Newbie's Story
December 10, 2020
Joe Dawson Appears on Jim's Goon Life to Discuss Long Range
May 11, 2022
This article was originally posted on GunMag Warehouse.
It's funny how over time people's tastes change and refine. We figure out all the small things within our interests that are important to us and we are willing to spend our hard-earned dollars to purchase and enjoy. I started shooting at a young age with my grandfather but didn't really cross over into being what I would consider a firearm connoisseur until I was well into my active duty career.
This just happened to be around the same time that I found cigars on deployment and started into that hobby as well. It is always humorous to watch how people perceive their own experience and knowledge about a subject as it is usually the opposite of the truth. Time and experience show us how limited our initial impressions and opinions of things are based around and limited by our true lack of experience.
How do you know how amazing something truly is if you are comparing it to a sample size of one to two? It has taken me over 25 years of shooting and over a decade of smoking to come to truly appreciate things like the Wilson Combat EDC X9 and the Padron 1964 No. 4 Toro Maduro.
Wilson Combat EDC XD9: the Gun
Shooting is my ultimate passion, followed shortly behind by the soft curls of smoke drifting off a good cigar with a nice glass of bourbon. I was blessed with a grandfather that bestowed a solid love and respect for firearms within me, but he had a small collection of factory firearms that had been well used and carried over his 30 years as a Sherriff. I then entered the military and into the special operations community I go.
Surrounded by all the guns and accessories I had only seen in video games I thought I had a pretty solid grasp of weaponry… Then in walks a friend with a custom 1911. While I will make no attempt to delve into the use and application or tactical relevance of the platform in this article, the gun made me realize that there was a world of firearms out there that were hand-fitted and were on a whole different level from anything I had experienced up to that point.
If you have been in the gun industry and have ever looked at some version of the M1911 lovingly, then you probably know who Wilson Combat is. Wilson has been making parts, magazines, and customizing 1911s and other firearms since the late 70s. Known for their well-made parts and "factory" custom pistols, their quality and attention to detail on a fairly large scale is pretty impressive.
Wilson fits between the one-man custom shop who will build a pistol one at a time and deliver you a piece of metal artwork, and the factory assembly line pumping out pistols as long as they fall between the right and left limits of their "spec". I would say they are to 1911's as Shelby is to the mustang for all of the car guys and gals out there.
As the decades have passed since the original birth of the 1911 platform many other advancements have been made in manufacturing, design, and just the tastes of the consumer. The platform still holds the hearts of many for its amazing trigger feel which all other guns are compared against. Followed shortly behind by its innate ability to point easily for many people and incredible accuracy.
Wilson Combat EDC X9 Design
The biggest perceived downside of the 1911 is its single-stack design versus a more modern double-stack (rounds in the magazine stacked in a single column, one over each other vise staggered left and right for higher capacity). Many companies have tried to make a traditional one-piece frame to utilize these sought-after characteristics while adding the ability to hold more rounds. Very few of these attempts have survived, insert the 2011 with its two-piece frame design utilizing a polymer or more recently metal grip assembly which is then mated to a metal frame.
The 2011 has been plagued with finicky magazines and reliability issues while being insanely popular. They are arguably one of the most widely used competition platforms of all time but have not seen wide-spread duty use until a very recent push by Staccato or Formerly known as STI. This was due to a recent redesign in magazines leading to better reliability.
Wilson went a different route and decided to start with a known and reliably magazine design and build a gun around that. A gun that was easily concealable yet large enough to train with and be used in a duty type roll. A gun similar in size and application to the venerable Glock 19 while having all the popular features of the 1911. Insert the Wilson Combat EDC X9.
Wilson Combat started with a magazine and designed the frame around the magazine. Using the Walther PPQ magazine as a base, Wilson made multiple modifications to optimize it for their 9mm 1911 love child. They also did not use a two-piece design like a 2011 and instead made a one-piece frame that accepts clam shell G10 grips.
Other modifications over the 1911 are an external extractor versus an internal extractor. This external extractor is held in place with an Allen key screw which is a very nice touch. They also removed the grip safety and rely on the thumb safety as the primary safety mechanism for the pistol. Wilson then wrapped this up with a very modern style with slanted cuts in the slide and X-style serrations found on many of their other pistols.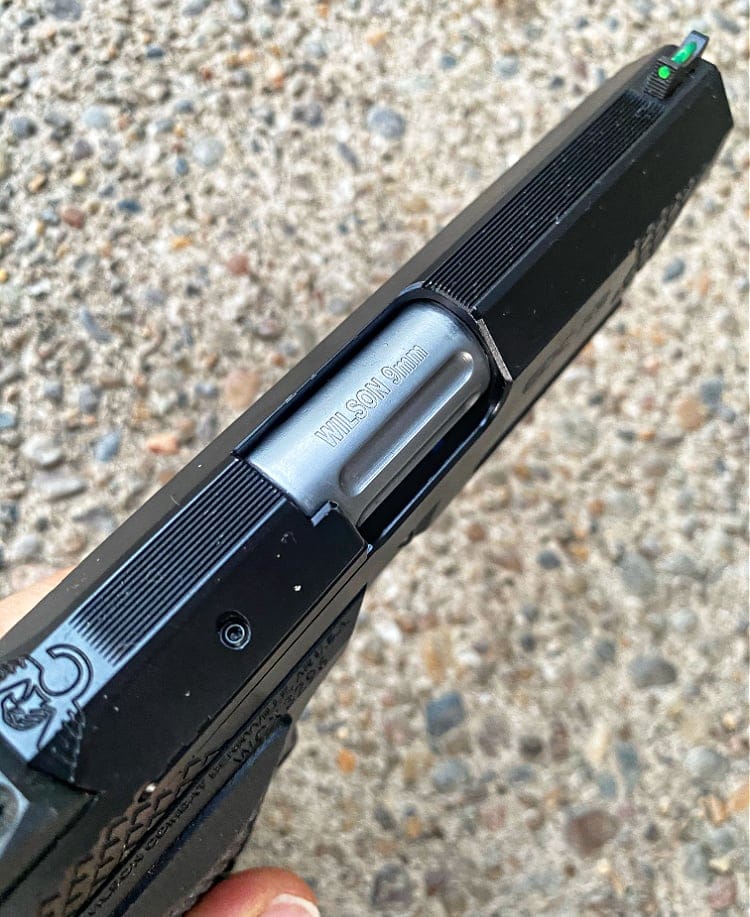 My personal Wilson Combat EDC X9, as seen in the pictures, has approximately 2500 rounds on it as I'm writing this and gets carried frequently. I have found the gun to be the perfect size with a great feel even with having fairly large hands. With guns like the Glock 19, I find without base pads or a magwell my pinky slides off the bottom of the grip, but the Wilson Combat EDC X9 is just long enough for me to get a good grip. This makes the gun very controllable. I like a good metal-framed gun and appreciate the feel and weight that goes along with it.
The finish on the gun is great and wears really well. The slide to frame fit is fantastic and it does give that "ball bearing" feel that many come to expect in a high end 1911 or similar pistol. Does the Wilson do anything that a Glock or Sig p320 or similar can't do? No, it is a reliable and accurate pistol that comes along with a price tag that is reflective of being a hand-built pistol out of the Wilson Combat shop.
If you appreciate the quality and attention to detail that goes into a high-end pistol and want something that can be used hard and not just sit on your coffee table as a display piece then the Wilson Combat EDC X9 is a great option.
Padron 1964: the Cigar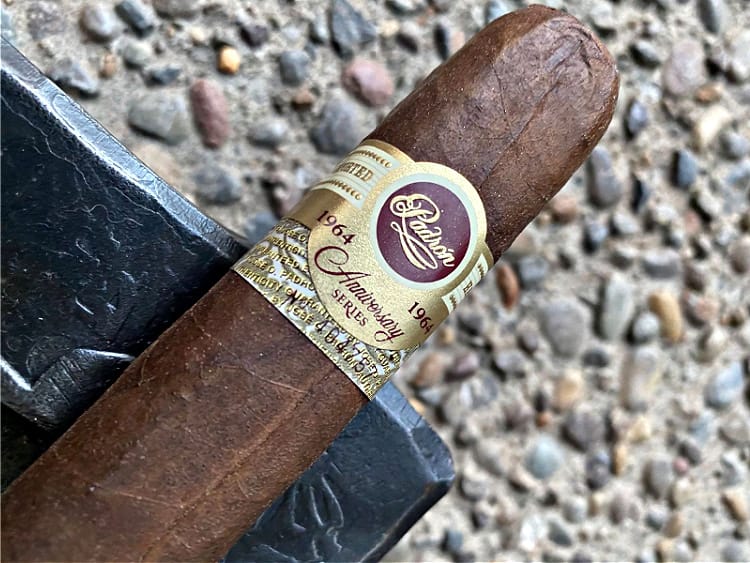 Much like firearms of Wilson Combat, Padron cigars rank up on the higher end of things. Typically going for between 16-25 dollars, they are not an inexpensive smoke. Like Wilson, if you are a cigar smoker then you have heard of Padron. If you are not a cigar smoker then you should haze yourself, go get a nice cigar and become one. Padron's reputation begins in 1964 and is today is recognized as being a premium maker of handcrafted Nicaraguan cigars.
I started smoking cigars on deployment. Sitting over the heat-soaked hood of an MRAP while waiting for somebody of high rank to finish their meeting with the local tribal leadership, a cigar was handed to be by one of our EOD techs. Not wanting to be rude I lit the cigar and enjoyed the momentary reprieve with friends. Over the course of that deployment, I probably smoked 100 different cigars that were sent to us by during breaks in the day or after we returned as a way to relax.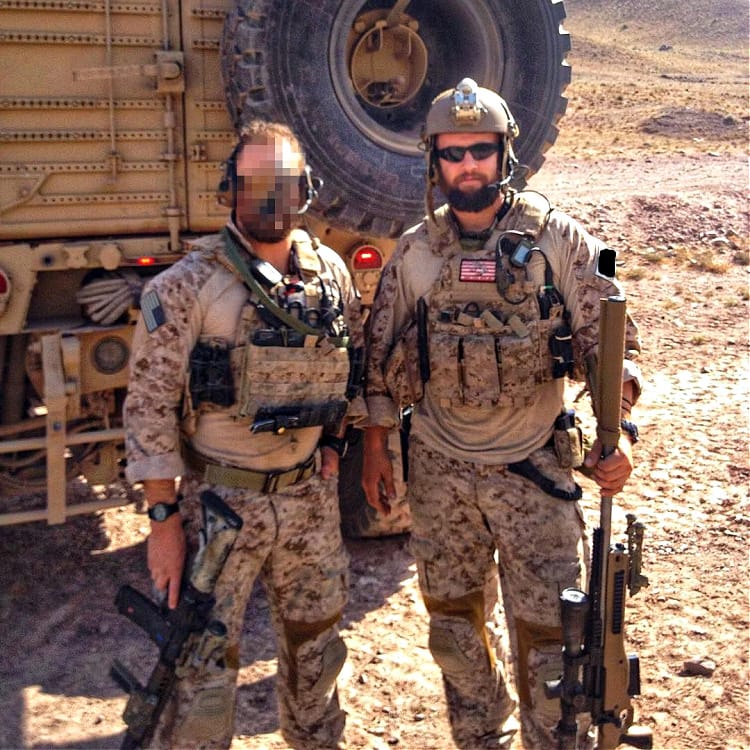 The smell of burning cigar and act of sitting around with friends talking about everything and nothing became therapeutic and a highlight of our time there.
I had no previous experience with cigars and through this period of time, there were obviously cigars I enjoyed more than others. Looking back, many of them were very inexpensive and not properly humidified and were very harsh but I didn't know any better and these were my base of experience I had at the time.
Fast forward to returning home and bringing my new-found hobby with me, I went looking for cigars stateside. Living in San Diego I had access to multiple nice cigar shops and found my new favorite place in Old Town San Diego. This small shop had shelves of high-end cigars that I had never tried.
Browsing the wall, I asked the shop manager to recommend a good cigar for my returning home smoke. He turned around and grabbed what would become my favorite cigar of all time, the Padron 1964 No.4 Toro Maduro. There are very few moments in life where something sets itself apart from everything else like the Padron did in comparison to everything else I had smoked up to that point or since.
This Padron 1964 is about 6" long with a 54 ring gauge. Padron cigars are box-pressed, giving them a rounded corner square shape. The dark binding is similar to a high grit sandpaper in texture and tightly wrapped with a slight give if you squeeze lightly. Their easily recognizable and unique band sets off a nice-looking cigar by all accounts.
Over 10 plus years now of smoking cigars I have yet to find a company capable of making such consistently good cigars. I have never had a Padron that didn't draw perfectly. A Padron cigar will supply the person lucky enough to be smoking the cigar with rich, smooth smoke until the ember is almost under your fingers gripping the end of the head of the cigar. Cigars tend to start off ok and get better and better as you enjoy.
This cigar starts with hints of cedar and leather and an almost sweet coffee and faint chocolate taste develops as you burn through the body of the cigar. For someone of distinguished tastes who is looking for a good cigar to enjoy with friends, during a golf game, or for an important occasion, this is a great cigar for you. They are made in both Natural and Maduro and the 1964is made in other sizes than just the Toro.
In Conclusion
A good trip to the range can happen with many other pistols and you can defend yourself just fine with a stock Glock 19. There are plenty of cigars that can be smoked and enjoyed that are less expensive than the Padron. They both are representative of companies that care about the consistent quality product they produce and have a firm grasp of where they fit in their marketspace. I pair these together as fine examples of companies who have spent the time to figure out what they do well and stick to doing that day in and day out.
If you are looking for options in either of these worlds and want a recommendation I highly recommend you give these two a look.