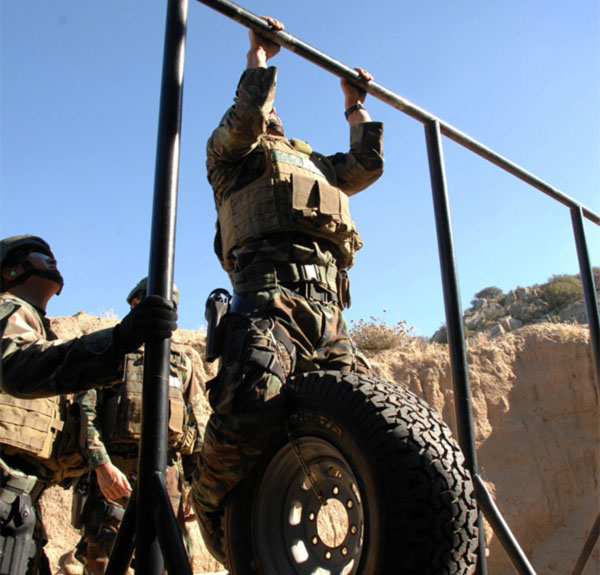 Your Next Weapon Mod: Fitness
April 21, 2015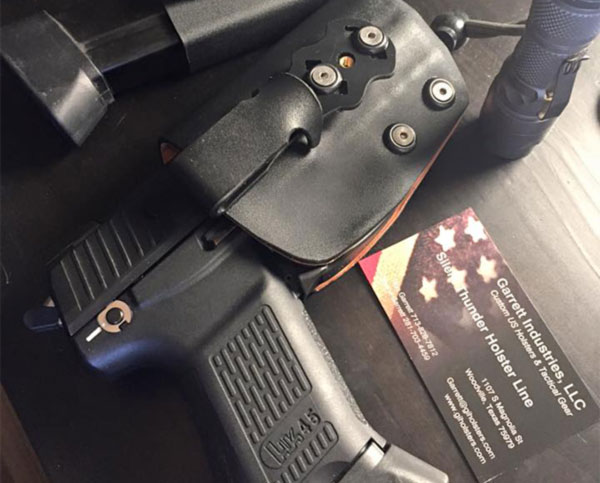 Garrett Industries Silent Thunder Holster
December 28, 2015
This article originally appeared on Modern Service Weapons
The biggest hassle with precision shooting is reloading to try to keep cost down with quality and accuracy of ammunition up. Now that is my opinion, while I find reloading calming and almost therapeutic at times, finding the time to do it between a strenuous job schedule and a family doesn't allow for much time to be behind the reloading press. If you look to factory ammunition your choices tend to be limited with many popular precision rifle calibers just not being offered regularly without having to spend quite a sum having someone else load it for you. During a range day with some friends I was introduced to one of the people behind PRIME Ammunition. Their representative had some questions about calibers I would like to see more of in the factory ammunition market, bullet weights I preferred, my thoughts on the industry and ammunition market and its problems in general. Haven't had many conversations with people behind the scenes of a large ammunition retailer who has cared as much about what the shooters wanted as the people at Prime.
PRIME Ammunition is attempting to build a training based, ammunition based lifestyle brand around RUAG super high quality ammunition. Prime is factory direct from RUAG (Military Industrial Holding Group) Ammo Tec- Swiss government owned government but ran as a public company to make money. formed 20 years ago, bought up as many component factories as they could (powder, cases, etc) and modernized them both with their technology and management to supply their military, LEO and militia with extremely high quality ammunition. Like a Swiss watch the government backing created a very efficient and competent munition company. RUAG also supplies the German military and majority of their law enforcement as well. Prime was created as a US Branding of their ammunition offered in popular US market calibers and at a highly reasonable price for what you receive. After talking with PRIME and hearing the reputation of RUAG I was anxious to see and try some of their ammunition myself. Several months after my initial meeting with PRIME I came into some through a close friend. He had attended a precision rifle match and was able to take some .260 Remington (130 grain) off the prize table. Not having a .260 himself he offered it up to me to test and evaluate.
My chosen rifle to test the new shiny PRIME Ammunition was my Desert Tech SRS A1 with a brand new .260 barrel (26" 1:8.5) I hadn't yet broken in. I arrived at my favorite local range where the conditions were just about perfect for a day of zeroing and breaking it in. Temperature sat between 70-75 throughout my time there, just a calm, cool Southern California day. Now for those purists out there my break in procedures basically include a nice long range day with a good solid cleaning afterwards. I don't subscribe to the shoot 3, clean, shoot 3, clean mantra. After some lengthy talks with some of the people behind the scenes at some of the largest barrel makers in the US, I just don't see the use. Now after a quick sight in I strapped my Magnetospeed V3 onto the barrel and got into some dot drills and groups to watch the velocity and see how it settled.
With initial velocities between 2750 and 2795 it looked a little sporadic which was to be expected on a new barrel. After 40 rounds the speeds started to settle between 2785-2792 with a extreme spread sitting at around 7-10fps.
I expect to see a slight increase in velocity as the rifle fully breaks in and the velocity settles. My rifle seemed to love the ammunition with groups averaging between .2-.6 with a good majority of the spread being called shots, i knew exactly where they went. I shot off a Atlas Bipod with a TAB Gear rear bag, this was in no way a bench rest test. I won't tell you it shot .2 all day long, but I do shoot enough to know for the most part where my reticle is when the shot breaks, the rounds seemed to just appear in that exact spot leading me to believe it is much more accurate then even my .2-.6 range I'm willing to post.
After shooting paper at 100 meters we started to move to steel and move back. My local range only allows me to shoot out to 700 meters which isn't enough to truly test the capability of the ammunition at transonic or subsonic but it enough to see how it tracks moving back. The velocity pulled from my chronograph input into my Applied Ballistics Kestrel tracked nicely back to the limits of the range. With minimal wind, we saw consistent groups mimicking our initial paper groups throughout 200, 400, 500 and 700 meters.
The retail on this .260 Remington is $31.99 a box of twenty, making it an incredibly reasonable choice for competition shooters more interested in shooting then spending hours working the handle on a single stage reloading press. The box was simple and nicely printed, offering ballistic coefficient and bullet drop information on the back of the box. The rounds were securely held into their 10 round plastic sleeves and the quality of the packaging was on par with the quality of the ammunition it held.
With my initial conversation with PRIME and their explanation of RUAG and its capabilities, it seemed impossible to meet this idea of ammunition made like a swiss watch. This wasn't a 2000 round extensive test (more reviews to come as I shoot this barrel and ammunition more), but with my initial range day I am very impressed with PRIME. Precision rifle ammunition at a highly competitive price that has consistency of handloads while being factory produced is in short supply for those competing in the Precision rifle world. If the rest of PRIME's ammunition is on par with the small sampling I have then I see big things on the horizon for the new comer to the ammunition game.
For more information: http://www.primeammo.com