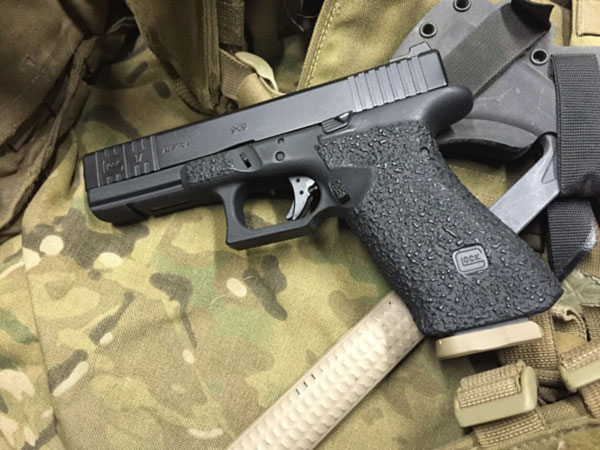 Robar to the Glock Rescue
April 14, 2015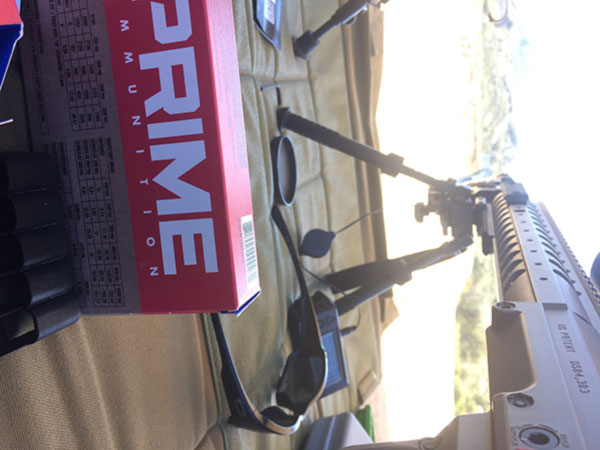 Review: Prime .260 REM Precision Rifle Ammunition
December 14, 2015
This article originally appeared on Modern Service Weapons
An observation of mine in recent months looking at pictures of people online attending competitions, shooting courses, training events etc is the there is a huge variety of fitness levels represented in our sport. I use the word "sport" lightly as obviously that means something different to different people. This would seem as an obvious observation but then again lets take a few steps back. I grew up playing traditional sports such as baseball and football, where fitness is a direct contributor to you ability on the field. I then carried on into college and again to play sports we had strength coaches and trainers focused on keeping us conditioned enough to compete at a high level. I have no experience with professional sports but I would take an educated guess to say that it only becomes more important at that level as well.
These days there are plenty of people fast to call themselves "tactical athletes", whatever that might entail. Anymore it seems someone's ability to purchase a brightly colored jersey and start a Facebook page for themselves constitutes professional status. If this criteria is what we as a shooting community are choosing to use, then I would like to debate what being a "professional" means. My definition is having the knowledge and physical ability to compete at a high level within your chosen sport or passion. Within that if you are monetarily backed either with equipment or other means of support by a company then you now represent them as well. Your conduct and appearance directly relates to every company you choose to wear on your shirt. Professional drivers in racing workout and focus on their fitness level to compete and have the stamina to maintain mental clarity and reflexes through a long race. Yet watching a good number of shooting disciplines this doesn't seem to be as important. I prepare as I type this for the responses about professionals who are obviously not in ideal shape, I challenge that with the response of how much easier do you think they would move, breath, shoot if they were in better shape?
Within the shooting fundamentals that everyone is familiar with lies a couple things that might be tied to your fitness level. First lets talk about breathing, or your ability to recover your breathing during an event. I regularly watch some people run 25 meters and be out of breath and then not being to able regain it in a timely fashion. This has a direct impact on your shooting ability, mental clarity, fine motor skills, all absolutely vital to staying in the fight or at least putting your best effort forward for that stage. Followthrough after taking a shot is directly impacted by your breathing and physical state, especially as your tire through a stage or evolution. Within the precision rifle world having the ability after any physical exercise to be able to calm your breathing to take a critical shot on a piece of steel in a match or an animal if you are out hunting is critical. If you have to spend an extended period of time just trying to get your crosshairs under control that opportunity for a shot may come and go more quickly then you may think.
I challenge instructors and match directors to include more physically demanding evolutions into their events, there are some who already do. This may open some people's eyes to their fitness level and give them that extra little push to better themselves for the sport. Guys who I know embrace this as much as I do are people like Pat McNamara, Jeff Gonzalez, Mike Pannone, and instructors like them. I challenge people to attend their courses instead of the local gun shop instructor who can barely fit his gut in his polo shirt. People are very quick to put on body armor to dress up like their favorite SOF, yet very few want to put in the time to be fit enough to actually be able to function while wearing it. The sports toted as practical and based of tactical situations should absolutely have a physical stressor involved in most of the events. In regards to shooting sports if someone doesn't like building up a little sweat there are events within just about any choice of weapon system from F-class, High power, etc where a person can stay stationary and pull a trigger.
Am I in some way implying that all shooters need to be in the same shape as soldiers, or ball sport athletes? No I am not, am I saying you should go run marathons or bicycle 20 miles to work? No I am not, I am simply asking that as a community we watch the direction our sports are moving and by who's standard we hold ourselves. Age is relative and for every age you chose to throw at me I have an example of someone doing amazing things at a similar or older age. Time is a huge wall to get over, trust me as a married father of two who is still active duty I understand the dilemma. What kind of example am I setting for my children by not being active? With the modern age in our sports there are entirely too many sources of information and we are forced to sort through it and pick out what we chose to use. I ask you pick your mentors wisely and who's information and experience you chose to soak up.
Instead of looking for that newest selector or billet anodized part for your carbine or the newest reticle that you think may magically assist you in putting rounds on target I challenge you to buy a pair of running shoes or a bike, you may just be surprised what happens to your shooting and scores with a little bit of effort and a little less times spent online seeing what the next new flashy accessory is.
For more information or good training programs some I highly recommend are: