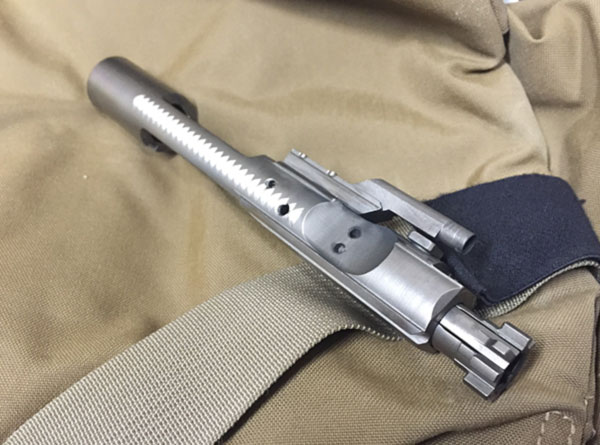 Robar NP3 AR15 Bolt Carrier Group
February 26, 2015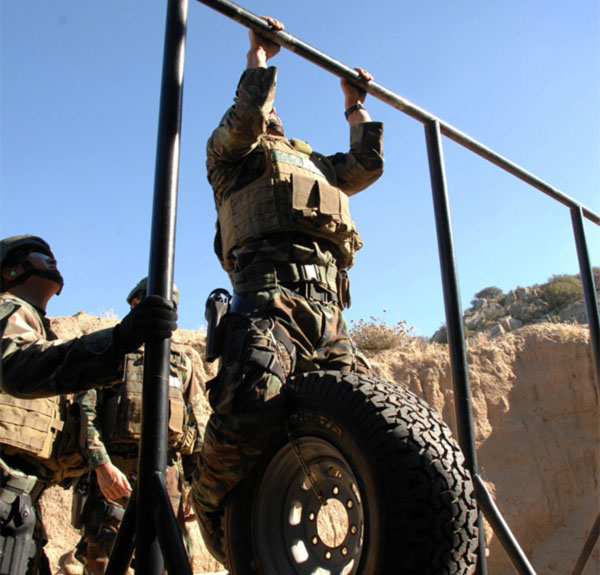 Your Next Weapon Mod: Fitness
April 21, 2015
This article originally appeared on Modern Service Weapons
It would be safe to say that the Glock as a pistol is almost, or dare I say as big an "icon" as the 1911. Glocks are being used by law enforcement and military personnel all over the world as well as being one of the best selling pistol manufacturers in the US. A good majority of gun owners, especially those who frequent shooting courses or instruction, all seem to own at least one Glock. With its popularity comes an exploding aftermarket with an endless list of companies making parts or modifying/machining the guns themselves. Some are worthy of mention and many are hacks with a hot piece of metal deforming the frames almost to the point of failure on unsuspecting owners looking to emulate the professionals for a fraction of the cost. I personally had a Glock stippled by a friend, and while not a hack job by any means I found the texture too aggressive and didn't quite know how remedy it without just buying another frame. This is the point where Robar comes in.
Robar Guns is not a newcomer to the custom pistol game, having already established their grip work as professional and well done. Their method of spraying epoxy onto the frame creates a very identifiable grip texture and look. They not only work on Glock but also work on HK, S&W, Kahr, 1911's, revolvers as well. Knowing they add material I contacted Freddie Blish of Robar to see if my pistol could still receive their treatment even with a previously done stipple job. He assured me it could be done and I sent in my Glock 17 frame for not only a texture job, but a beavertail add on as well.
Within a few weeks my frame was done and back in my hands to mixed reviews. The actual grip work itself was very impressive, they completely covered the previously done stipple job and I found the grip texture very usable. It gives plenty of grip wet or dry, with or without gloves, while not being too aggressive to make concealed carry against the skin uncomfortable. The beavertail is really well done, the transition from the actual frame to their add on is not noticeable. The overall feel of the gun under recoil is much improved without having to worry about the old Glock slide bite.
I would love to say there was no negatives with the product I received but there were some minor things I was was disappointed about and feel worth mentioning. I sent my frame off with a billet trigger and Glock extended slide stop installed in the frame. Upon receiving the frame back I noticed that they had failed to remove them when coating the frame and the trigger and slide stop had signs of overspray they had tried to wipe of on them. A minor thing but noticeable on a billet trigger. I contacted Robar after the fact and was made aware it was not standard to leave in the trigger when the guns receive work and they were very sorry mine was not removed. Minor mistake but I feel worth mentioning for integrity's sake.
I am very satisfied with the work i received and the minor overspray in no way would sway me from recommending Robar to anyone for grip work, or any other gunsmithing for that matter. I have now had the pleasure in having them work on/ coat multiple guns in my safe and have been very happy with all services/ interactions I have had. For anyone who either attempted to stipple their pistol themselves or had someone else do it and are not happy with the results, I would recommend contacting Robar to see if yours can be saved.