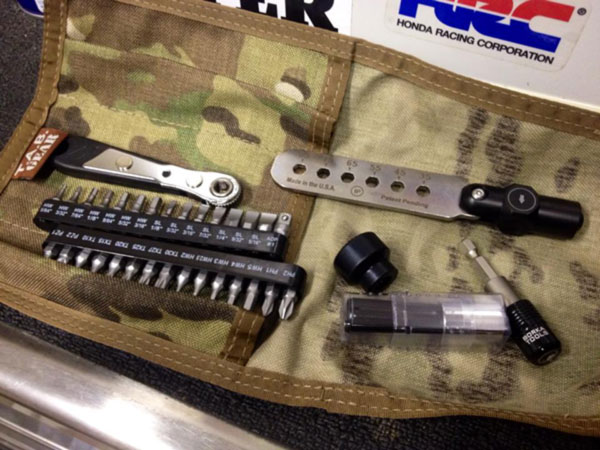 Borka Tool Kit/Torque Wrench
June 20, 2014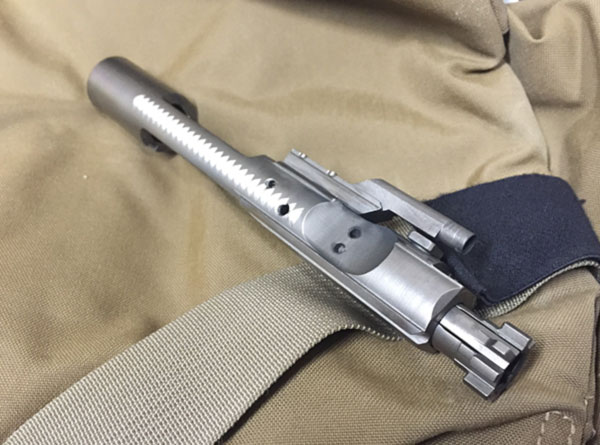 Robar NP3 AR15 Bolt Carrier Group
February 26, 2015
This article originally appeared on Modern Service Weapons
My first pistol I bought when I was 21 was a Kimber TLE/RL 1911 (external extractor) which I thought was pretty nice, being young and really having no other exposure than what the guy behind the counter at the local gun store had told me. Between the counter guy's amazing advice and the gun magazines pushing the latest and greatest, it seemed like a solid choice. Fast forward a few years and more than a couple issues with my Kimber, I was at a range with a few friends of mine when out of one of their pistol bags came a small colt commander unlike anything I had seen before. This pistol was solid black with high power cuts, and one of the most unique textures I had ever seen on a pistol. I was quickly educated that I was holding a Chuck Rogers Built 1911 with his signature golf ball grip treatment. My opinion of stock 1911's would never be the same again.
For anyone who has been into custom 1911's in the last two or three decades you will have most likely heard of Chuck Rogers and his shop, Rogers Precision. Chuck has been quietly making some of the most beautiful, functional, and durable pistols ever built. Working out of Prescott, Arizona Chuck acquired his skill as a machinist from a long career as an aerospace prototype machinist in Phoenix. Chuck explains;
"1911's had been a hobby of mine for several years prior. I was an active competitor in action pistol style matches. Many of the tricks of reliability and longevity were learned in competition. ".
Quickly establishing himself with his unique style and skill as a machinist, Chuck's guns became more and more popular until reaching the high demand they rightfully deserve today.
I started talking to Chuck long before I had a gun built by him, and I have the great honor of calling Chuck a friend as well. After a couple years my name finally came up in the long list of people impatiently waiting for to be called. My great passion for custom 1911's lends to my choice of having builds done in what I would consider the individual smith's "style". I like to order options that I believe set that smith apart from other builders. With that in mind I had a very specific carry gun in mind for Chuck and his amazing ability to melt the edges on his guns as well as some of his special touches. So, choosing a Springfield mil spec as a base gun for their slanted classic style serrations, the gun left for the Rogers Precision shop and the waiting game began. Chuck is fairly active on more than a couple online forums and a post fairly regularly with pictures of his artistry during the build process. So, I was able to follow the progress and watch with great interest as my base gun was transformed into the image I had built in my head.
Finally I received the call for final payment and the gun was on its way home to me. As you would expect with any high dollar purchase, the expectation I had set for this pistol was extremely high. I will say that Chuck's reputation as an inventive and top tier pistol smith is absolutely warranted. Having pistols from more than a couple other high end builders, I would venture to say that Chuck is in a level all his own. Not a machine mark to be found and the attention to detail in every part of the gun was evident. The quick lowdown on major options I chose are:
Ball cuts
Rear of slide serrations
Beveled magwell with lanyard loop near mainspring housing
Rounded mainspring housing
Rogers Precision Sights
Golf-balled front and back strap, slide stop and mag release
An option Chuck calls his "bob nose" treatment to the front of the slide to match the angle of the serrations and the high power cut.
These options along with more than a few other small additions, a reliability package, 45acp Kart barrel, all tool steel parts and a covering of black cerakote finished off one amazing looking full size carry gun. The slide to frame fitment feels like they are on ball bearings and the fit of every part on the gun is top notch to include, barrel bushing, grip safety, thumb safety, mainspring housing, etc.
Currently I have had the gun for about 7 months and have only been able to send 2k rounds through it, sadly haven't been able to get to the range as much as I would like. I've only done a very casual wipe down and light lubrication job before each range trip. With a combination of Tripp, CMC and Wilson mags I have had no failures of any kind and it produces little tiny groups.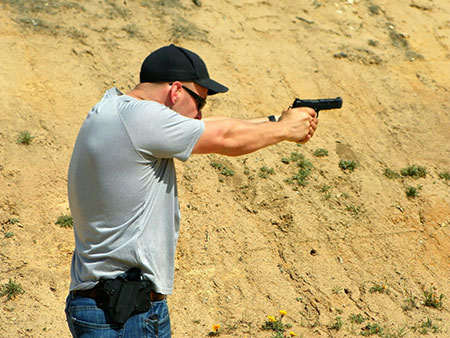 I would love to nit-pick and complain about something but I can honestly say I can't think of anything. The pistol is flawless and my overall experience from the ordering, interaction with Chuck and shooting the pistol is awesome in every way. The only negative thing I can think of is, I'm not wealthy enough to own 2-3 guns from Chuck. The wish list would be one of everything.
If you are given the opportunity and have the budget to afford a Rogers Precision 1911, they are truly exceptional pistols. I will not attempt to say they will give you the ability to levitate or walk on water, although my pants do seem to fit a little tighter. I will say for someone that enjoys a hand built 1911 there are few peers to one assembled in a small shop in Arizona by the one and only Chuck Rogers.