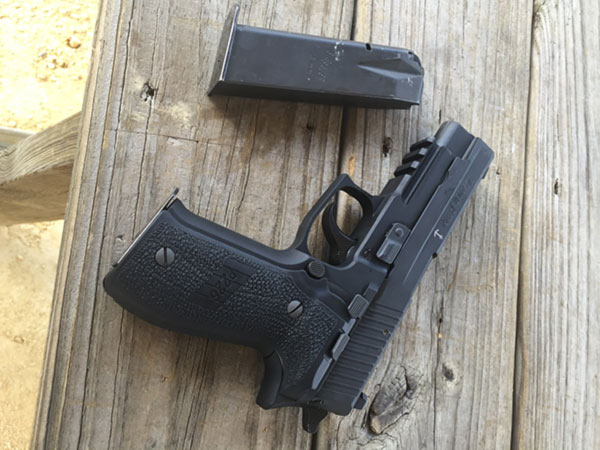 Gray Guns Sig Sauer P226 Competition Action Package
January 4, 2016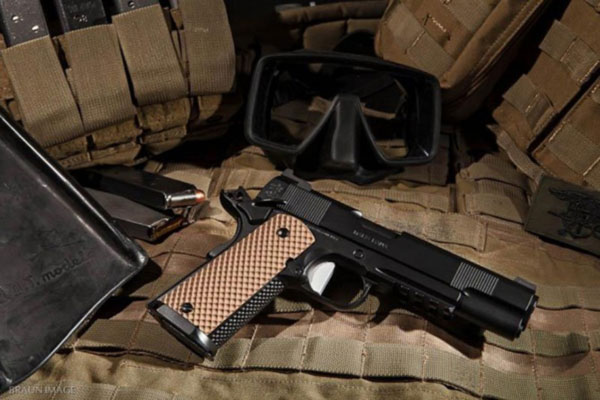 Pick Your Poison: Choose the Right Weapon for You
April 6, 2016
This article originally appeared on Modern Service Weapons
At least when I grew up, knives were a rite of passage. In today's overly protective, sheltered world that statement alone is probably going to put me on some watchlist. I remember many Christmases and birthdays opening gifts to find another Swiss Army or Buck knife. Every boy should sharpen some stick spears, cut his hand a couple times, learn some lessons and learn to respect a tool for what it is. I've lost my fair share of knives I've collected over the years, given away a lot to close friends who needed a quality blade, and a few are still tucked in the back of my gun safe to someday hand down to my son. As I moved into my current profession I, like most young men growing up watching Rambo or Commando, started with a large fixed blade knife strapped to my gear in some fashion. Of course you attempt to strap it upside down to a shoulder strap of your load bearing equipment hang it off your belt before you realize that it is the way of any actual functional movement and gets in the way far more then it benefits you in any way.
Eventually, I settled on knives with blades less then five inches long that I could fit in more locations without it getting in the way but still allowing me easy access. Whether they were designed for it or not, I've used knives as pry bars, for digging, hammering, scraping, chipping, just about everything you're probably not supposed to do. That being said, without having to carry a tool kit in my backpack, some have endured and left lasting impressions on me on what a good knife can accomplish and how important it is to have one on you.
I'm not one to collect large numbers of knives. If I have a good folder or two and a couple good fixed blades I usually don't see the reason to spend the money on more. This mindset varying greatly from my outlook on firearms, which tends to be more along the lines of "well its 1/4″ smaller/larger and in X caliber I can use that for…..". My attitude towards adding new knives does not stop me from keeping an eye out for knife makers I like. To catch my eye I like simple designs focused on function over form. I don't need sweeping curved lines that are hard to sharpen. I don't need extravagant materials, or anodized colors. Though some makers do that for a specific audience, it just isn't my style. I thought I would put together a small list of some makers who I keep a close eye on and enjoying seeing the pieces that come out of their shop. I've covered a couple of these in prior reviews but I'll include them anyways for any new readers:
There is no way I can cover all the nice knives out there, but I can give a sampling of some makers you may or may not have considered before. This is in no way a comprehensive list of good knife makers. I have no experience with any of these makers other than the ones mentioned in their description. Just mentioning some knife makers I have been following, if you have experience with any of the makers listed below please comment with your experiences.
***All images belong to the companies who's knives are represented***
RUSTICK KNIVES:
I've reviewed Rustick Knives before, but Jack continues to come out with good hard use tools, made to be abused. A retired member of SOCOM, Jack's insane amount of experience shows in his knifes. My two current fixed blades I rotate between come from Rustick.
https://www.facebook.com/RustickKnives
Matt Helm Knives:
Matt's style caught my eye, as well as his reputation in the precision rifle circuit. His no nonsense, clean lines and functional designs make his knives perfect for real world carry.
https://www.facebook.com/MattHelmKnives/
Bush Monkey Knives:
I heard about bush monkey knives through Tony Burkes at TAB Gear. Multiple friends of mine own and use their knives as field knives and have nothing but rave reviews about their durability and design.
http://www.bushmonkeyknives.com
Vehement Knives:
Sometimes Instagram and social media gets it right. I simply saw Vehement through some other knife pages. Reminding me very much of a modern Randall knife. They are most definitely on my short list of knives I would like to add.
Compliance Edge:
A husband and wife company, Compliance edge has already formed quite a reputation in SOCOM as a good hard use knife. They love the military and work with units on group orders regularly. They were very anxious to answer any questions I had and will definitely be a company I look to order from in the future.
http://www.complianceedgeknives.com
Chaves Knives:
Chaves knives caught my attention simply with their no nonsense folding knives. No frills, just thick metal parts with a good simple blade design. Compared to similar knives made by other companies their cost is very reasonable for what you receive as far are materials. I will get my hands on a Chaves folder soon.
http://chavesamericanmadeknives.com
Ban Tang Knives:
When I started looking into Ban Tang knives the first thing I read is how they magically seem to cut you without you realizing it. His reputation for RIDICULOUSLY sharp,every-day carry knives is firmly established and another knife I would like to try for myself in the future.
http://bantangknives.com/wordpress/
Coye Knives:
While fairly well known I have to add Coye Knives to my list. Coye's entire line of knives look to be made for use rather than sitting on a shelf or in a safe. I have had my hands on multiple Coye knives and am always impressed. At the end of the day there just seems to be too many nice knives and too little belt/ kit space.
Berg Blades:
While Berg Blades does make a ton of really fancy knives, the pictures I saw of their more basic blades really caught my attention. You decide for yourself.
Tactical Combat Tools:
Retired SOCOM Sergeant Major, making some really nice practical blades. I was actually shown his knives by Bill Harsey which is as good a recommendation as any out there.
Crusader Forge:
I was very close to getting my hands on a Crusader Forge knife multiple times with life coming in between myself and a knife. Always been a fan, no frills, good material, made to be used. What more could you ask for?
http://www.crusaderforge.com/index.htm
Borka Blades:
No website that I can find, but they seem to sell through custom knife retailers. Really cool smaller blades. I really like their finishes and blade treatments. Definitely unique looking knives.