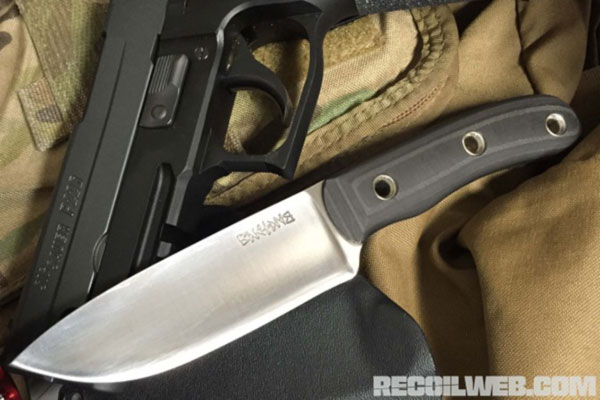 Review: Ban Tang Knives BT4 Choiless
September 22, 2016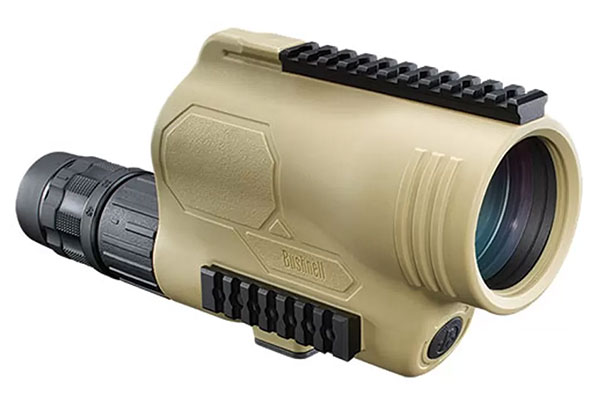 Review: Bushnell Legend T-Series 15-45 Tactical Spotting Scope
May 26, 2017
This article originally appeared on Breach Bang Clear.
While the fashion industry may like to revisit past trends, the tactical and firearms market should not. The rise of the Instagram commando has brought about the return of the drop leg holster, with its two large straps. This assists in their ability to wear every molle pouch known to man and still be able to get their pistol out without catching it on some unneeded accessory they decided to don. Some people even go as far as including a fixed blade knife, AR15 mag pouch, med kit, or backup chainsaw to the straps on the side of the thigh holster to assist in limiting their movement. While this may have been sexy for the operators and law enforcement of the 1990s, 15 years of active warfare in the Middle East has proven this setup less than desirable.
The Drop-Leg Thigh Rig – Retro Ain't Always Cool
The classic drop leg holster may be comfortable climbing into the back of a SWAT vehicle that looks much like an ice cream truck, and then climbing out to trot in a formation like a marching band up to the front door of your local crack house, but for us in the real world it's not.
During operations requiring people to sit in more standard vehicles like the Toyota Hi-lux or Land Cruiser, the drop leg holster becomes cumbersome and uncomfortable. The same can be said for modern tactical vehicles such as an MRAP or any V-hull mine-resistant vehicle. I'm not saying a drop adapter placing it a couple of inches lower than the beltline is bad, as that is still viable and not nearly as uncomfortable. With modern advances in kydex and plastic, this position can be accomplished without unnecessary straps and still provide a little extra room to clear a load-bearing vest or put the pistol at a better, more natural position for draw.
We have called the banners.
The biggest hindrance of wearing a drop leg thigh holster comes when having to move at anything other than a walking pace. If you are forced to run, move, grapple, or climb, the deficiencies become glaring as the straps and position put the weight farther down your leg and make your stride uneven. The weight of the pistol becomes a pendulum, and without tightening the straps down to almost tourniquet tight the thigh holster can shift all over your thigh. Movement through any building or obstruction-filled environment also proves more difficult with the holster being much lower and catching on everything at its level.
Experience teaches us that light is right, that we should use the minimum equipment necessary to fully accomplish the task at hand. Comparing the pictures of people in early Iraq to the end of the Afghan war shows a very different picture. While this may not bring you as many followers on social media, or give you that .02 decrease in your el-prez, it will assist those who actually go into harm's way and need extra mobility and physical capability while still being able to employ their weapons efficiently.
Stay safe out there and train on.
-JD