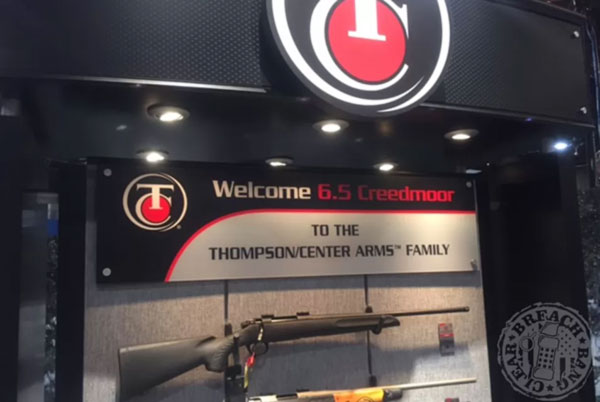 The Year of the 6.5
June 19, 2017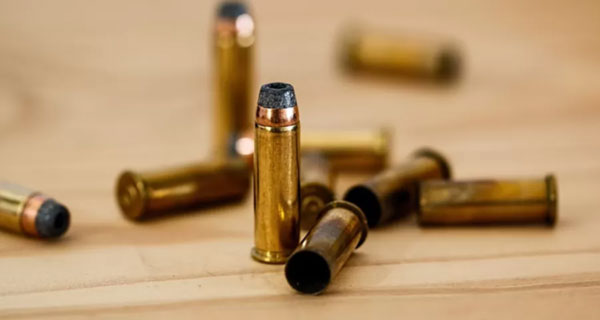 Language Lessons: Internal Ballistics – Powder Burn
September 7, 2017
This article originally appeared on Breach Bang Clear.
Area 419: Hellfire Muzzle Brake
John Darwin
With carbine and pistol, most instructors will tell you to focus on the front sight or sight picture through the shot. You may hear "shoot till the target falls" or similar quotes. With long range precision, a wind call and proper dope must be factored in to each shot. The hit percentage falls as the wind picks up or varies, and is dependent on each shooter's experience.
Reading wind is a learned skill, and some people are better than others. Even the best shooters in the country miss from time to time. The shooter must then focus on seeing the location of the last shot if possible, to make a proper correction to ensure that next one hits metal or meat. This is where suppressors and muzzle brakes become so important in long range precision shooting.
Historically, muzzle brakes on precision rifles are "timed," unlike most AR15 brakes which utilize stackable or crush washers. Gunsmiths time muzzle breaks by ensuring they machine the threads on the end of the barrel placing the muzzle brake in the proper orientation. This is tedious and careful work, otherwise the shooter must use washers to ensure the muzzle brake is positioned properly to dispel recoil. Jon Addis of Area 419 saw the need for a self-timing muzzle brake that didn't need washers or gunsmith attention.
So he built one.
Area 419 was started in 2011, as a gunsmith shop building precision rifles. Jon is a serious practical precision rifle competition shooter, and has recently started to release numerous products for reloading and precision sport shooting. One of those product is the Hellfire muzzle brake.
The Hellfire is a two-piece muzzle brake built around a universal adapter that's first screwed on to the threaded muzzle. This adapter is tapered to ensure the muzzle brake aligns perfectly with the bore of the weapon. The Hellfire brake is then slid onto the adapter and the user can rotate the brake to their desired orientation. Once the brake is timed to the proper alignment, the threaded collar is screwed on to affix the brake to the weapon. The entire installation can be done by hand, requiring no tools.
Area 419 also offers adapters for such popular suppressors as the Silencerco Omega and the SAS Tomb, allowing the shooter to change from muzzle brake to suppressor quickly. The Hellfire is offered in four caliber variants from .223/6mm all the way to .338, covering the spectrum of most common precision rifle calibers.
I run a GA Precision 6.5 creedmoor for PRS competitions and for the last couple of seasons have been running a Badger Mini-FTE muzzle brake. After seeing the Hellfire on other competitors' rifles and seeing very positive reviews online, I reached out to Jon about getting one to report on. It arrived in a small cardboard box, nicely packaged, with pretty straightforward instructions. I chose the Nitrided brake, but they are also available in raw stainless. The nitriding was flawless and the machining is very good. After removal of my old brake, I simply followed the idiot-proof video posted above and had it installed in a couple of minutes.
It really is that easy, and fit nice and snug on the gun. The brake doesn't rotate regardless of pressure, and is barely larger around than the GAP #6 contour Bartein barrel I'm running.
The difference in recoil was immediately noticeable when compared to my prior brake. On their site, Area 419 claims a 52 percent reduction in felt recoil, and I can subjectively attest that's not far off. The gun shoots much closer to a 6mm or an unbroken .223 than a 6.5, and this is pushing 130 Norma bullets at 2,940 feet per second out of a 26in. barrel. I verified zero with only a minimal shift from my other brake, which could be contributed to the gun being trucked around in the bed of a pickup as much as the different muzzle brake.
After a good solid day of practice, I loaded the gun up and headed off for my next match at K&M Precision Rifle Training in Finger, TN. Shooting in multiple non-standard positions and off multiple barricades, the decrease in felt recoil really allowed me to catch any misses and make corrections. The brake did not come loose at all during the weekend, and has continued to perform. I have taken the brake off and reinstalled with little to no impact shift. Over the last three months I now have approximately 850 rounds through the muzzle brake and couldn't be happier.
Area 419 is in the process of adding a larger version to their line for the bigger caliber magnums, and I'll be adding one of those for the .300NM build I'm documenting through the site.
Gone are the days of crush washers and worrying about needing a gunsmith to time your barrel. Area 419 offers an option that reduces recoil as well as anything out there, offers the modularity of being able to run a brake or your favorite suppressor. and gives you the ability to install it all by yourself. If you have a gun with a threaded muzzle and have been looking for a brake, or you're piecing together your next build, I'd give Area 419 a solid look.
For more information please visit them here for follow them on Instagram, @area419official.
John Darwin