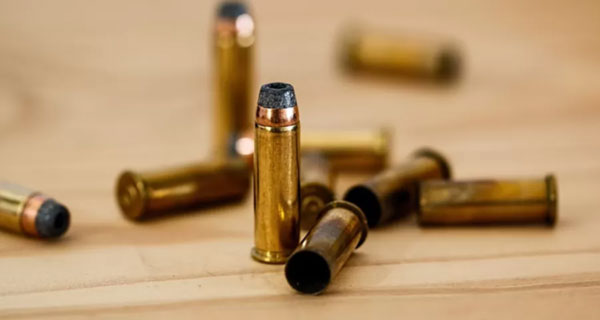 Language Lessons: Internal Ballistics – Powder Burn
September 7, 2017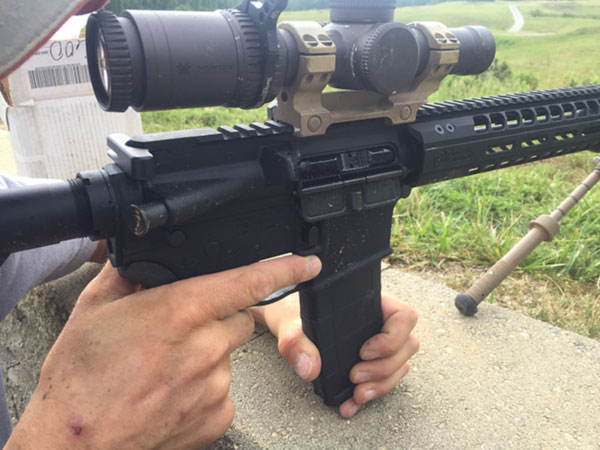 Radical Firearms Blue Line AR15
January 8, 2018
This article originally appeared on Recoil Web.
Spectacles, testicles, wallet and watch.
So goes the old mnemonic to remember all your EDC. Though many men eschew anything more bulky than a money clip, for many of us a wallet is a necessity. I prefer leather, most times, though there are many other options. Between credit cards, various forms of identification, concealed carry cards for three states, and assorted other pieces of plastic, I've always been the guy with the big heavy leather wallet in his pocket.
You go on a long drive and your back starts to hurt due to the large object in your back pocket making your ass tilt sideways. Maybe you have to put that belt on the next tightest setting to keep your pants from sliding down from the weight.
Then one day on Instagram I saw a pic of this strange leather and metal love child of a money clip and the leather wallet: what sorcery is this? That was my first exposure to the Trayvax wallet.
The Builder
Started in 2013 by Mark King, Trayvax set out to build a wallet like no other. The original Trayvax wallet developed from a previous project; Mark saw how the idea of a reusable plastic bag carrier could be used as a wallet. Originally a one man show that machined every wallet by hand and powder coated every aluminum faceplate in a counter top oven, Trayvax now employees over 35 people and manufactures an assortment of EDC wallets and assorted products completely in the US.
The Trayvax Element Wallet
After looking through their product line, I chose the Trayvax Element in Canyon Red (Black Edition). The Element is a black cerakoted stainless backing plate wrapped with 5oz top grain leather. The leather is fixed to the stainless plate by 550 pound parachute chord with no other stitching through its design. The design incorporates a cash clip and bottle opener while offering RFID- resistance for your cards.
The Element Wallet comes in a very clean black box with very clear instructions on break in and fit. I took a count of my required cards I would be using and set them aside. I boiled some water and put it in a small bowl with the wallet for approximately 10 minutes. Once the leather was prepped I slid my 10 cards in with the (included) Trayvax sizing card. Once dry I removed the sizing card to find the wallet perfectly fit to my selected contents, while the money clip feature proved more than adequate to secure my cash while keeping it easy to access.
I was initially worried about the protruding lanyard hole digging in and being uncomfortable during use, but after three months of daily wear I haven't felt it once. The wallet has proved to be comfortable, reliable and easy to use.
The Final Opinion
While a wallet is part of most guy's pre-game check to attack the day, your wallet doesn't have to be boring. Thankfully there are young entrepreneurs willing to take a new look at an old item and give us options. The Trayvax Element has surprised me and I would recommend anyone to take a look at the Element or anything Trayvax makes.
For more information visit them online here.